From the top of the cliff, the views are breathtaking. The panorama is startling, but yes, you really are in the Eure in Normandy. Standing at the foot of the fort ordered by Richard the Lionheart, both Duke of Normandy and King of England, enjoy one of the most beautiful views over the Seine Valley. 
---
Richard Cœur de Lion's majestic fortress
As to Château-Gaillard itself, it's impossible to miss this castle, even if it is partly in ruins. Still powerful, iconic and intriguing, it has stood surveying the Seine for some 800 years. What was its purpose when first built? To act as a control tower, guarding against invasion by the King of France. What purpose does it serve today? To help us travel back in time!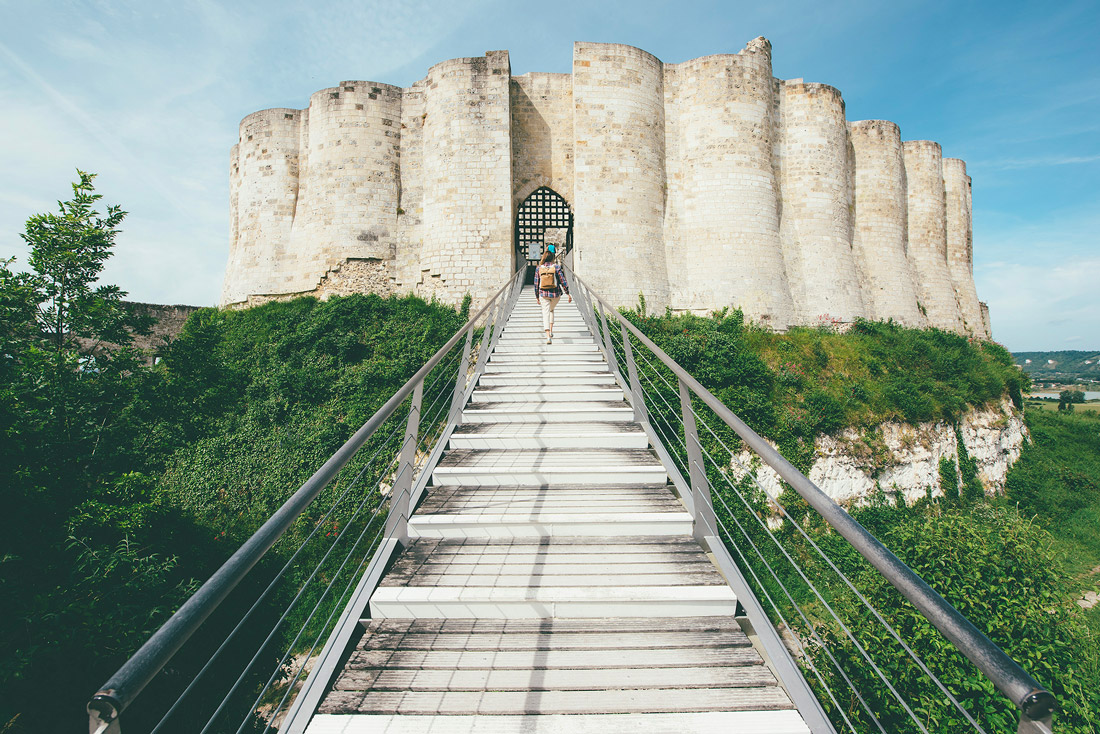 Perched on the heights above the town of Les Andelys, Château-Gaillard transports us back to medieval times. Historic, poetic and magical, the emotions this place can stir up are powerful.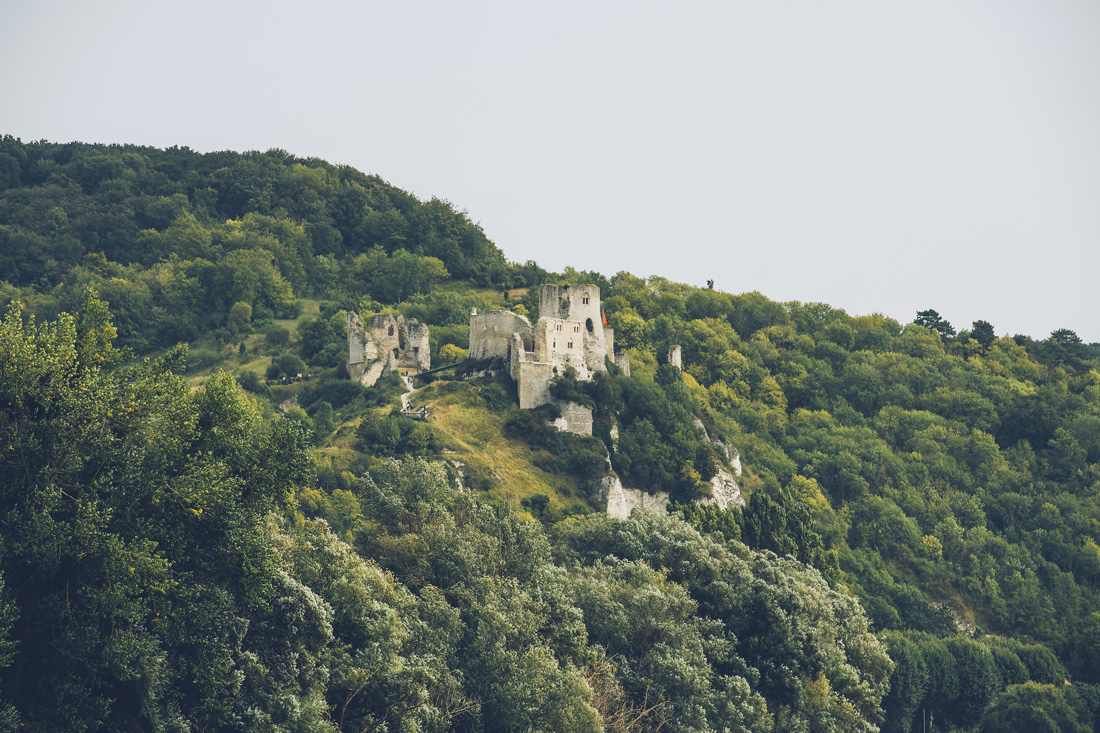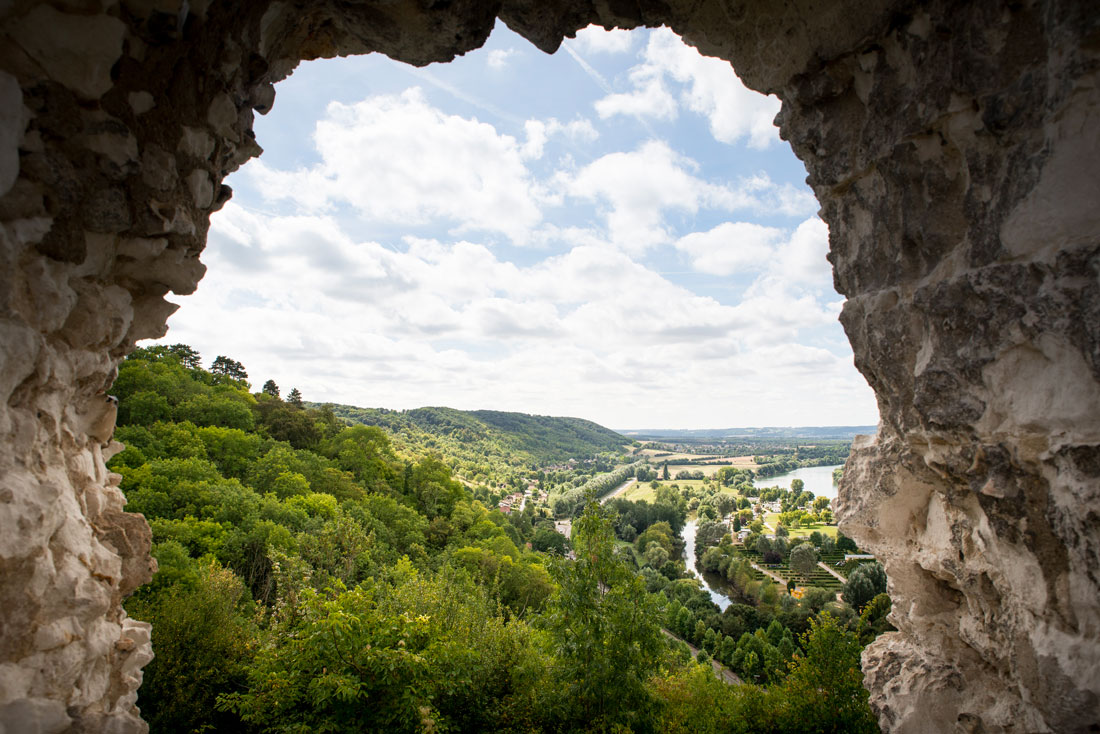 ---
Contemplate sunset over the Seine's finest meanders
Across the day, the colours, atmospheres and looks of the landscape change. This is a perfect spot for taking memorable photos and an unmissable place for those wishing to discover medieval Normandy, as well as the destination to head for to enjoy a romantic sunset. All told, Château-Gaillard is unmissable and moving.