Breathing in good country air, going on walks, sharing discoveries together, plus hilarious moments too… in the Eure, weekend breaks are full of simple, authentic, heart-warming pleasures. Throughout the year, you can also stock up on energy enjoying slow food, the Eure being a county renowned for its wide array of local produce that it's a joy to taste or to employ in your own preparations. And make the most of our many serene spots for calming, successful holidays with friends or family, perhaps in a holiday rental and taking advantage of last-minute, good-value deals. With parts just one hour from Paris, the Eure is a perfect destination in which to re-energise yourself, benefiting from cosy, cultural, festive or outdoors breaks. Whether by yourself, as a couple, with family or with friends, don't hesitate, come and recharge your batteries here, in our distinctive part of Normandy.
---
Treat yourself to a weekend break in Normandy to get away from it all
The Eure is lovely, special Normandy destination offering a mix of countryside and forests, enabling you as a visitor to enjoy life at your own pace, to live fully in the moment and, quite simply, to listen to your body. Choosing to come to the Eure means opting for the authentic, for relaxation, for a well-deserved rest, far removed from the hassles of ordinary daily life. A break in the Eure is really about finding tranquillity, switching off from the modern world, enjoying the great outdoors, rediscovering the simple pleasures of old-style French holidays and indulging in a digital detox!
---
Good reasons for selecting the Eure as your slow living destination
Taking you away from the stresses of the big city, the Eure welcomes you to stay for a short break or maybe a weekend in country accommodation, in little villages with lovely restaurants and in places with further tempting addresses to unearth. For a short break, the Eure offers that perfect mix of fresh country air encouraging a healthy walk followed by wonderful moments shared around a table packed with fine local produce. The Eure also proves an affordable destination, perhaps for an all-inclusive package or a good-value break, with such a wide range of gîtes, B&Bs, boutique hotels and holiday rental homes available.
---
For romantic getaways or family holidays, travel to our distinctive part of Normandy
Not far off the beaten track, yet full of surprises, the Eure can propose a whole host of unforgettable weekend break ideas. Perhaps make the most of a totally relaxing time, or head to a lovely B&B or cosy gîte as a couple, or then seek out an all-inclusive break and good deals for the family on a typical French holiday. Be tempted, contemplating your next vacation, by a few days in a lovely waterside setting, or a romantic wellness break, or a get-together with friends.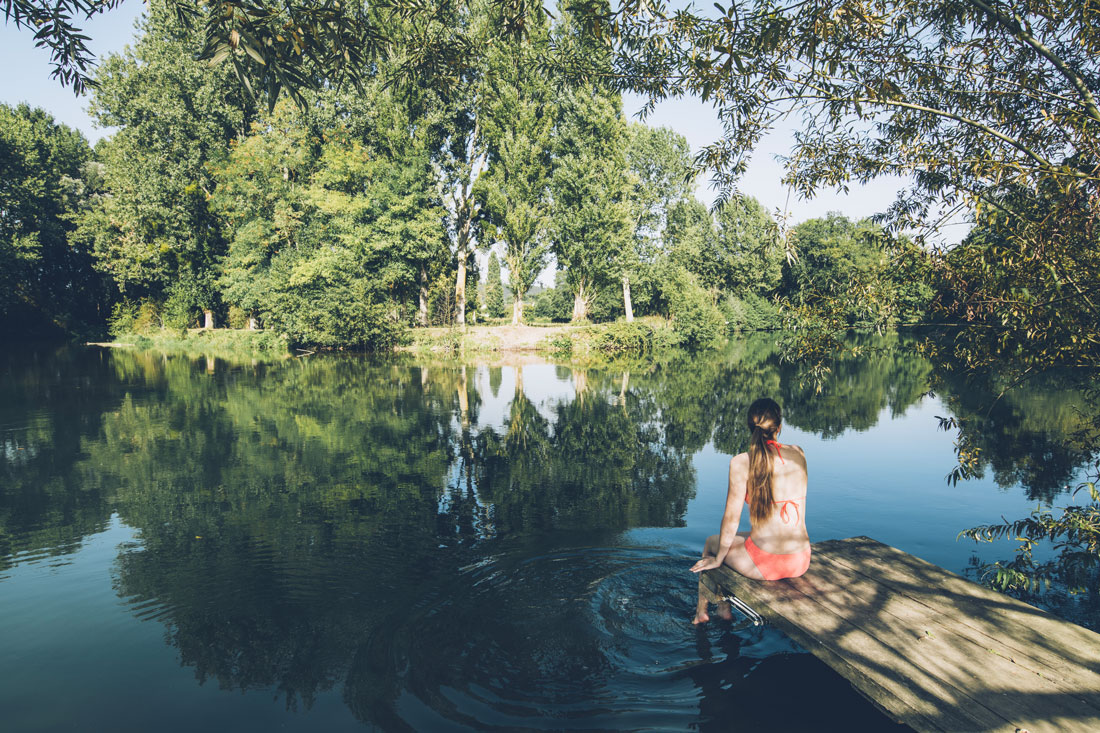 ---
2 days in Normandy – our ideas for weekend breaks in the Eure
Evreux, a lively little city full of surprises
Verneuil sur Avre, a medieval treat of a town
Bernay, in the heart of Normandy
Giverny, in the footsteps of Claude Monet
Pont-Audemer, Normandy's Little Venice
Along the Seine and Eure Rivers
Getting away from it all around Lyons-la-Forêt