Follow the course of the Eure and Seine rivers on a weekend break in the country just 1hr 30mins from Paris, enjoying the calming rhythm of their waters. You'll encounter character-packed fortified historic towns, exceptional gardens, amazing watermills and lakes, and breathtaking landscapes. As you follow the riversides and towpaths across the weekend, learn much about the riverine history of these bucolic parts of Normandy so shaped by their waterways. You can take in these exceptional surrounds by bike if you like, riding along the greenway following the Eure, or then along the Seine à Vélo cycle route. In short, this is a perfect break to immerse yourself in a completely different way of life marked by our great rivers.
---
A green Saturday following the Eure River
Your weekend in the district now known as Seine-Eure begins with a visit to Acquigny. The gardens and wider grounds here (open April to October) offer a romantic setting covering 16 hectares. Originally laid out in the 18th century, today the place has been declared a Jardin Remarquable in recognition of its qualities, while the French Renaissance château, listed as an historic monument, counts among the Eure Valley's treasures.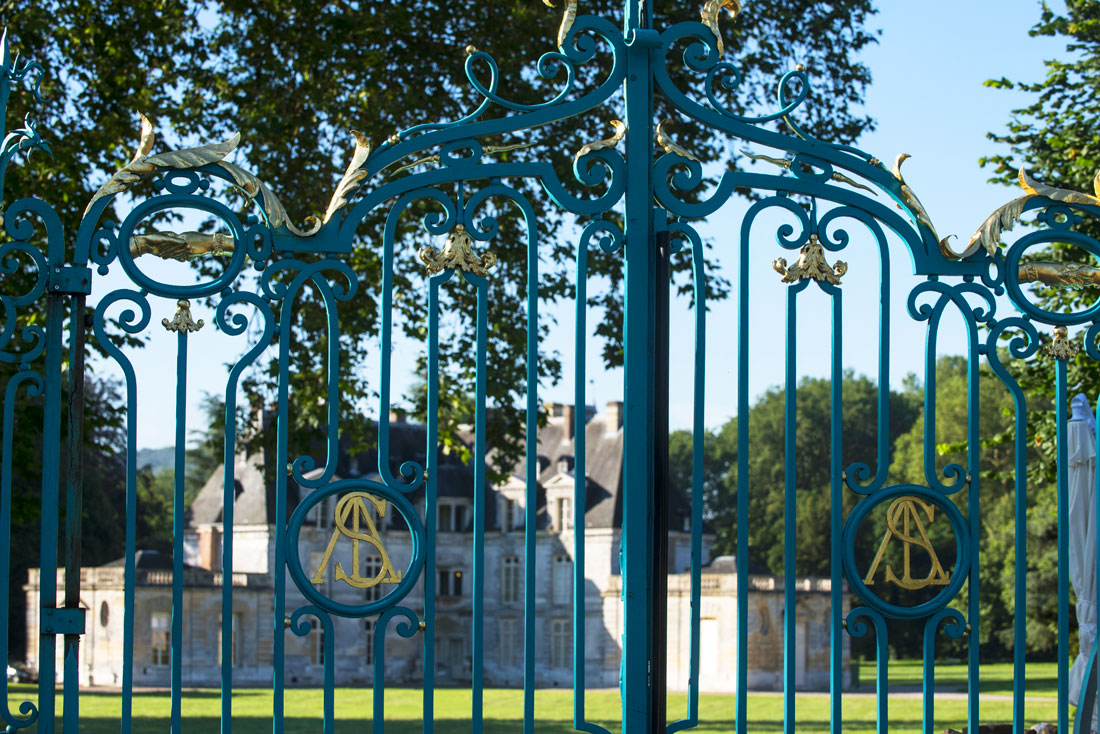 As with many other municipalities in the county of Eure, Acquigny boasts some beautiful old homes, notably the timber-frame Le Vieux Logis, now a B&B, which houses a little theatre created by the great French 20th-century French theatre figure, Sacha Guitry, who stayed here, and St Cecilia Church.
Acquigny Lake provides a trail for sporty types, including runners and cyclists, plus a playground for children. This is also a great place in which to discover local heritage, including observing the diversity of birds that share the meander in the Eure River here.
Still during your morning, visit Le Mesnil-Jourdain fruit farm, including 10 hectares of orchards; those keen on local produce can pick fruit to your heart's content, including apples and pears or blackcurrants and redcurrants, depending on the season, plus you can stock up on fruit juices, jams and honey.
Carrying on up the Eure Valley, enjoy a short stop at Pinterville to visit the château(possible by rendez-vous, 1 April to 30 October). Then, for lunch, we thoroughly recommend La Cascade Insolite, our top choice in Le Vaudreuil.
---
An afternoon on the Seine's northern slopes
Cross the Seine's meander at Saint-Pierre-du-Vauvray in order to visit the gardens of the Moulin d'Andé.
This watermill was built beside the Seine in the 12th century. Film director François Truffaut famously filmed some of his iconic film Jules et Jim here and the place attracted other stars of French cinema's Nouvelle Vague. Now the venue is a cultural centre dedicated to cinematographic creation and has a theatre in its Winter Garden mainly featuring classical music concerts, all helping keep this heritage spot lively. This centuries-old complex of dwellings also has B&B rooms and can provide table d'hôtes dinner for guests.
Head on to the Normandy village of Connelles to view its troglodytic houses, rare homes for Normandy, built into the rockface. Connelles is also prized by rock climbers for its remarkable cliffs.
---
A magical night with views of the Seine
Reaching Amfreville-sous-les-Monts, the climb up the Côte des Deux Amants (a slope named after two lovers, recalling a local legend) is a must. The views over the Seine Valley are particularly impressive at sunset. Then stay in an idyllic setting by the Seine at the Moulin de Connelles; this hotel-restaurant is one of the county of Eure's gems.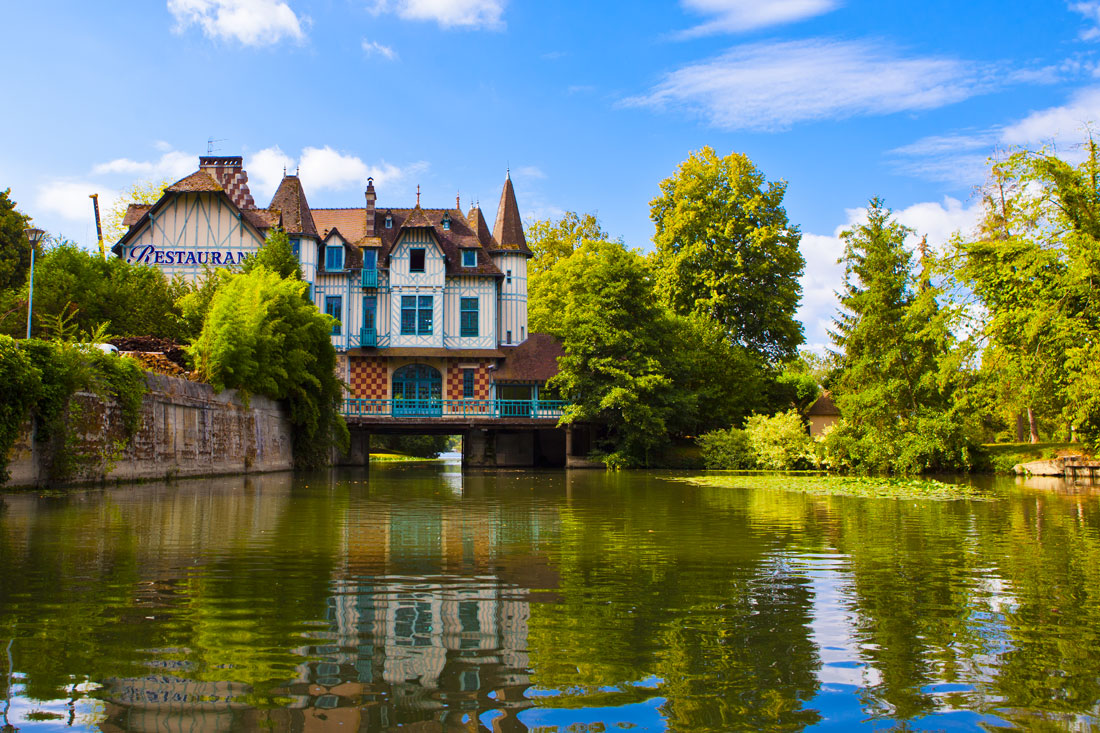 ---
---
A Sunday in Normandy visiting natural sites and cultural heritage
Make the most of an early morning visit to the village of Poses near Louviers, following the towpath to Les 3 Lacs. On the way, why not stop for a guided tour around the Musée de la Batellerie, retracing the history of Seine inland navigation and the daily life of river mariners.  
Normandy is a region that encourages living culture. Michèle Ratel's neo-Impressionist art gallery by the Seine is proof of that!
Continuing on the theme of inspiration, discover the wide variety of outdoor leisure pursuits available at the Parc des Loisirs de Léry-Poses. While the range of sporting and unusual activities is impressive, you might prefer a relaxing yoga session, or one of the gentler water-based activities, such as paddle-boarding, or then swimming in summer.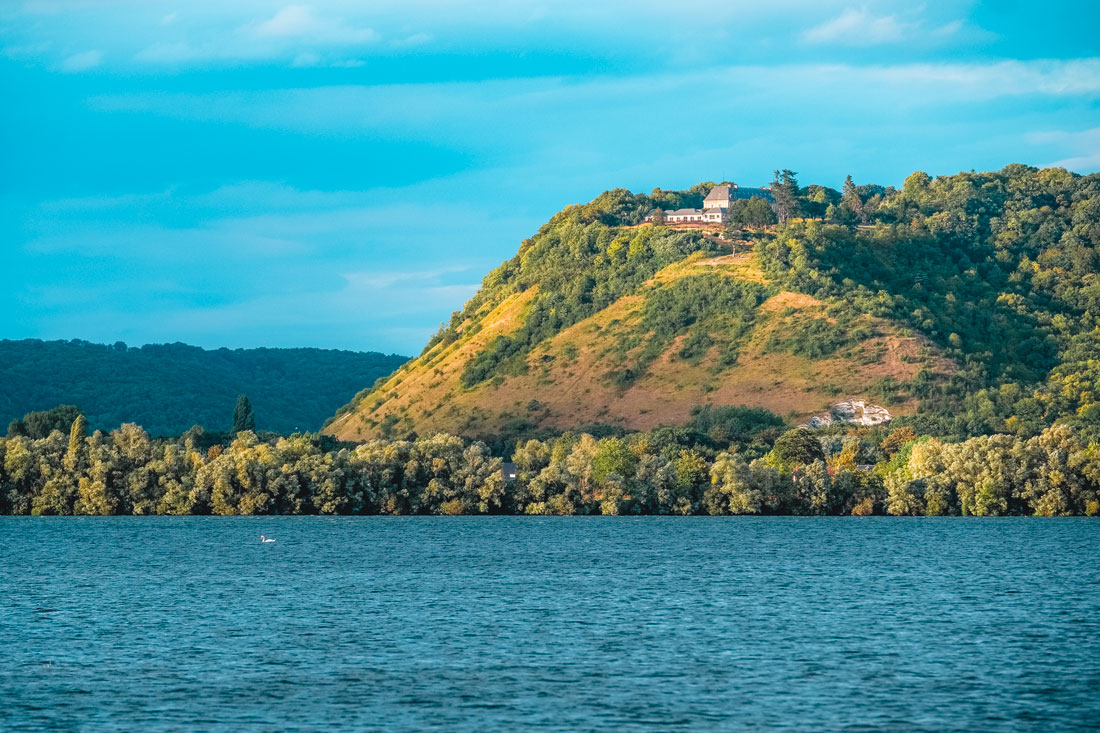 ---
Lunch enjoying bucolic views
Stop at the restaurant L'Auberge du Halage in Poses, its dining room on stilts above the Seine offering a refreshing view of the river! Or, for another tempting restaurant recommendation, we suggest the Auberge de la Pomme at Les Damps beside the Eure River.
---
Sunday afternoon in the county of Eure where Normandy medieval history and the Seine meet
The town of Pont de l'Arche with its typcial Normandy charms is packed full of history. Visit this strategic fortified spot located where the Eure River meets the Seine. It is redolent of medieval times in the county of Eure. Climbing its lanes and old quarters, you come to Notre-Dame-des-Arts Church, a belvedere beside it offering views of the vestiges of the former castle with its towers and ramparts. Head back down through the historic centre to enjoy a stroll beside the Eure River.
Or, for an immersive walk around town discovering the main sites, make use of the app entitled Pont-de-l'Arche Médiévale.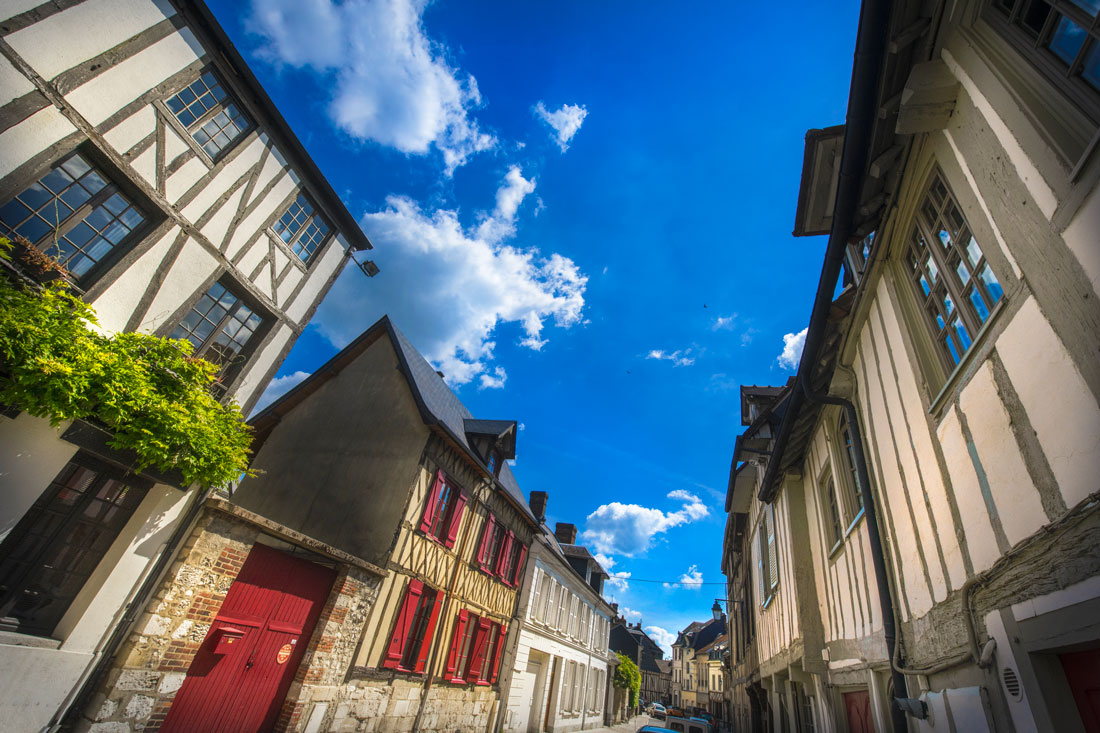 Share enjoyable moments with locals by visiting the local craftspeople. They are passionate about their exceptional craft manufacturing skills and will happily give you a glimpse into their daily lives, working in their studios: l'Alchimie du Verre specialises in stained glass; l'Atelier de Sandrine focuses on small leather goods; or a little further on, at Igoville, the Faïencerie d'Art Lambert features ceramics.
As a final visit on this Normandy break, head to Bonport Abbey (open Sundays between 1 April and 30 September). Founded by Richard Cœur de Lion, this is the only Cistercian abbey along the Normandy stretch of the Seine Valley.
---
Choose from a variety of tempting types of accommodation along the Seine Valley in our county of Eure, including gîtes, hotels, campsites or accommodation staying with locals.  Book your stay in the Eure and discover right now what rental possibilities there are for a break or for your main summer holidays here, as a couple or as a family.