In the Eure, reconnect with the essential things in life! Just one hour from Paris, this lovely corner of Normandy is packed with unmissable sites and treasures you can discover over a romantic weekend break for two, or during holidays with friends or family. Be surprised by all the Eure has to offer, exploring it at your own pace, according to your own interests.
---
Character-packed towns and villages
Strolling along cobbled lanes, past timber-frame houses, make the most of walks in the Eure's most beautiful villages. In Giverny, follow in Claude Monet's footsteps, wandering around the village, discovering the landscapes that inspired our master of Impressionism, here in the heart of the Seine Valley. Close by, stop at Vernon to marvel at the Vieux-Moulin built over the river and the Château de Bizy just above town. Make the most of a delightful trip to Normandy by enjoying the bucolic setting of Lyons-la-Forêt, oozing character and a member of the association, Les Plus Beaux Villages de France. Relax in Bernay, a charming place awarded Ville d'Art et d'Histoire status for its cultural riches, and don't miss its abbey church with its unspoilt architecture. Not far off, Le Bec-Hellouin, another member of the association Les Plus Beaux Villages de France, is another enchanting, typically Norman village set in green and wooded surrounds, boasting a splendid array of timber-frame houses as well as a mighty abbey with many historic links with England. For accommodation, why not stop in some of our many delightful B&Bs?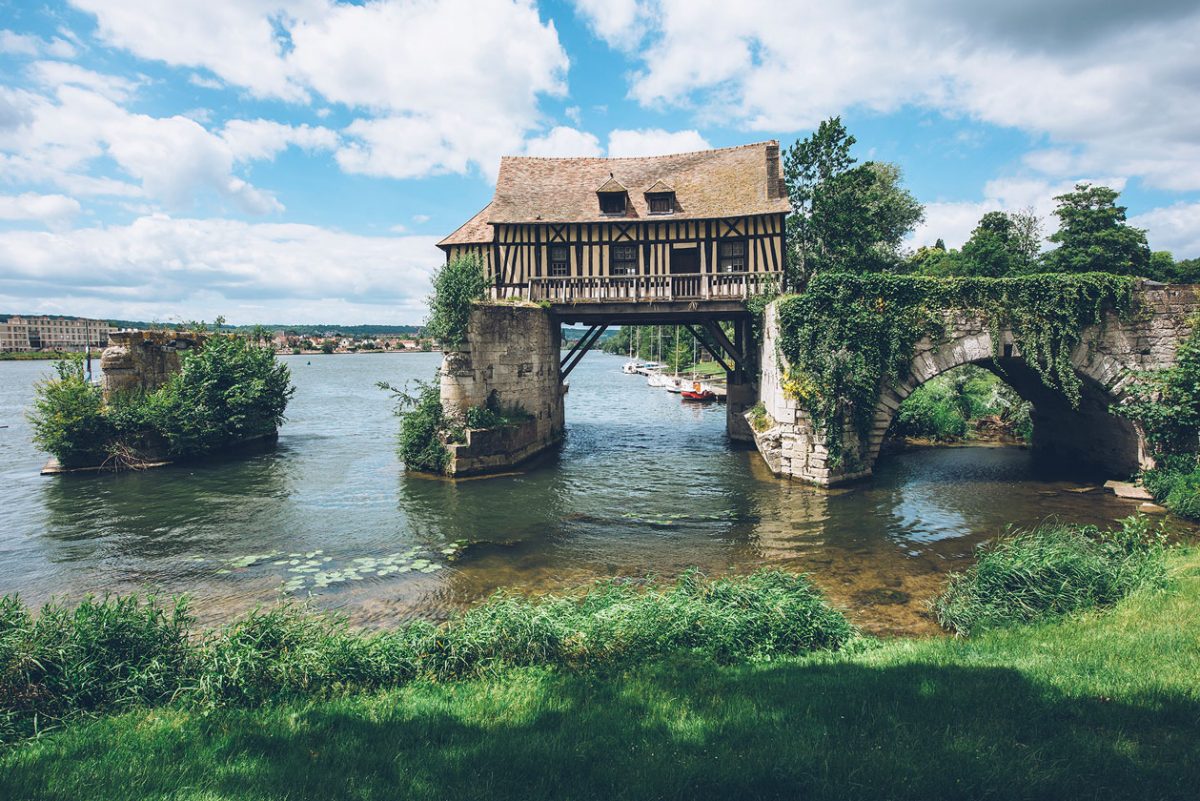 ---
A magical place for nature lovers
As regards nature and the countryside, those keen on the great outdoors and animals are in for a treat! Breathe in the fresh country air and get away from hectic modern life, perhaps going to admire fields full of flax!
Or then, visiting the heart of the Parc Naturel Régional des Boucles de la Seine Normande, make the most of a cycling outing or hike to explore the remarkable marshlands of the Marais Vernier, with the largest peatbog in France; designated an area of ecological interest at European level, this natural gem is surely one of the most captivating in Normandy. Home to exceptional flora and fauna, here you can admire storks, Camargue white horses and Highland cattle, as well as seeking out carnivorous plants and rare orchids.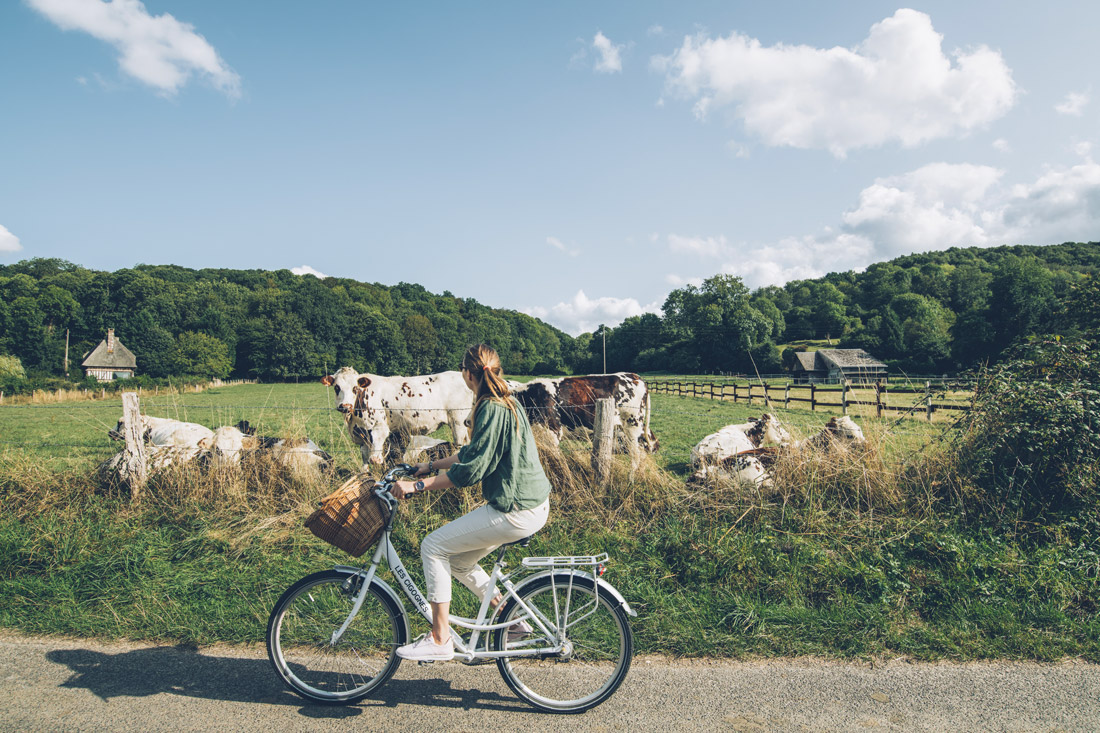 If you're keen on wild animals as well as nature, head for Biotropica animal park, where different sections are devoted to the tropical forest, the African bush or Asian gardens. Admire the many feathered, hairy or scaly animals kept here. Also explore the surrounding area, including the magnificent Lac de Poses.
---
An exceptional heritage
The Eure also boasts an exceptionally rich heritage. Climb up a Seine-side cliff to discover the perfect spot to look over the Seine Valley, from the dominant Château-Gaillard. This castle was ordered by Richard Cœur de Lion in the 13th century. Now, the impressive vestiges of his mighty fort make an unmissable sight in Normandy, surveying the town of Les Andelys, offering breathtaking views over the Seine Valley. If you're keen on the Middle Ages, find out all about medieval Eure and be inspired by its history, châteaux, abbeys and period traditions and festivals. As gastronomy forms such an important part of our heritage, also savour the best of Normandy as you explore these exceptional culinary parts.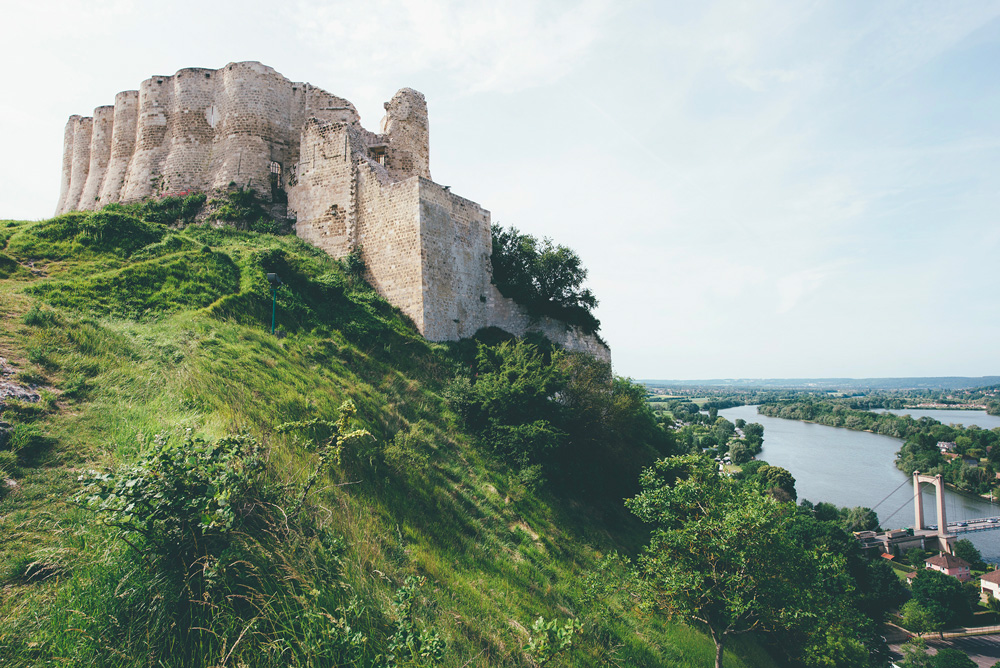 What with its unspoilt nature, breathtaking valleys historic monuments, rich architecture and churches, plus two members of the association Les Plus Villages de France, our county invites you to explore as you unwind. Offering gentle pursuits in a hectic contemporary world, get away from all the bustle on a break here, taking your time to make discoveries, to meet locals, to share and savour simple pleasures. Life should be full of little delights and the county of Eure can provide you with a host of such experiences.
If you wish to discover further corners of the Eure and their many further little gems on outings, don't hesitate to contact the relevant Office de Tourisme with staff to hand to answer your questions.