The Eure means savouring a whole variety of foods! Normandy is known for its regional produce, or produits du terroir. And the Eure has long proved a veritable food store for France. So, come armed with a good appetite, ready for your taste buds to relish our seasonal produce! Normandy is renowned for its rich culinary traditions. Marvel at the creativity of our restaurateurs and their teams.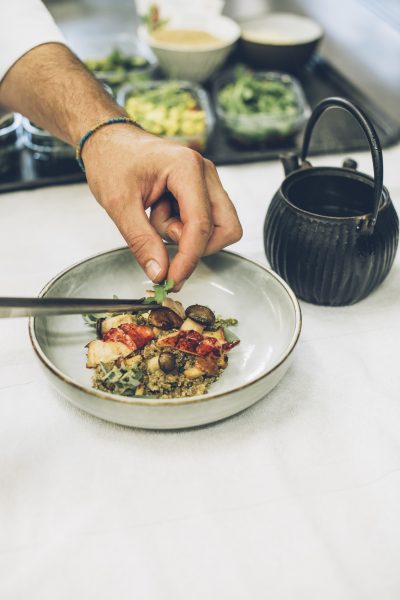 The Eure welcomes you to its restaurants and hotel-restaurants. Normandy is a gastronomic region. The restaurants around the Eure propose tasty, […]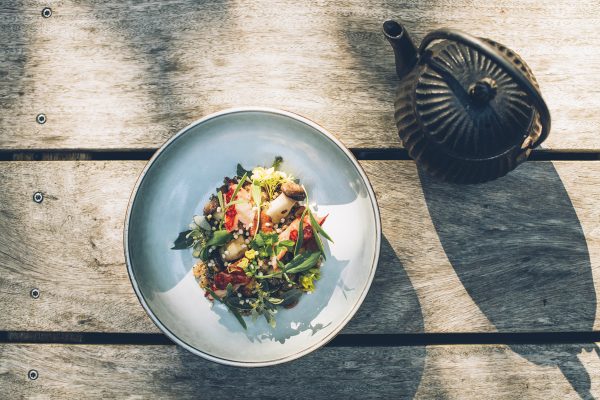 Norman journeys rhyme with gourmet pleasures. Over the seasons, the Eure unveils its local products. The opportunity to savor the local products […]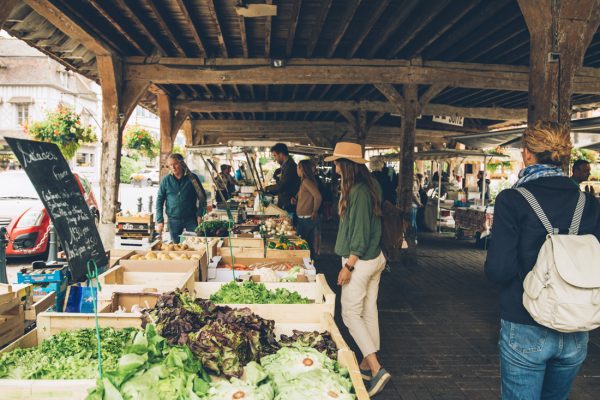 Is there any better way of understanding Normandy's generous spirit and fine character than heading out to discover the delights produced from its […]
---
On your menu over a weekend in the Eure, you might try…
… a starter to savour in one of our traditional restaurants; a main dish to delight you in one of our tasting venues; and a pudding reflecting the colours of our market stalls! On a passing visit or short break, take the time to enjoy the simple pleasures offered by the restaurants around the Eure. Our villages and towns that are members of the associations Les Plus Beaux Villages de France or Détours de France boast top-ranked restaurants serving refined cuisine.  
Combined, our villages have so many brasseries and simple eateries that can provide diverse, generous cuisine. If after an all-inclusive package, opt for one of our hotel-restaurants or fermes-auberges. At the root of all this fine cuisine lies the professional know-how of our market gardeners and livestock breeders. Consult our selection of restaurants and places proposing tastings that match your wishes and requirements, including French cuisine, starred restaurants, family restaurants, ethnic eateries, tasting venues and more unusual foodie addresses….
Restaurants-hotel
Foodies, our local producers will be delighted for you to discover how their seasonal produce is transformed in the Eure's restaurants. Each different restaurant proposes inventive or personalised cuisine. In Normandy, you're most often likely to enjoy home-made cooking too. To find a restaurant with a warm atmosphere, it couldn't be easier, either for lunch or dinner. Note that many of our hotel-restaurants remain open every day of the week. To help you invite your friends or family to a restaurant, consult our complete list by theme: restaurants with a terrace; restaurants in a château; starred cuisine; regional cuisine; gastronomic restaurants; restaurants recommended in tourist guides…
Inspirations and callings are numerous in the Eure's restaurants. News of a certain chef's inventive cuisine is the perfect reason for trying the area's trending restaurant. Vegetarian and vegan cuisine is featuring more and more, many restaurateurs now proposing gastronomic versions of these types of cooking on their menus.
Cuisines from around the world are also to be found, making use of many French ingredients! The Eure can propose all manner of ethnic eateries, from Italian restaurants (pizzerias and food-truck fare, for example) to Asian ones.
---
Tastings
Sweet and savoury tastings, pairings of food and wine… appreciate Normandy gastronomy in a different manner, not just in a restaurant dining room, but also, say, in the warm surrounds of a producer's establishment, or even in a château. You'll soon sound like an expert at family meals, after enjoying such tasting presentations of local Eure produce. To savour a refined tasting of a chef's culinary delights, why not book a special tasting, or dégustation, for your weekend in the Eure? Enjoying a foodie time also means making the most of life's simple pleasures, prepared with good taste, finesse… and bubbles, perhaps!
---
Markets
For your next weekend break in Normandy, enjoy the friendly atmosphere of a farmers' market. Discovering a restaurant also means encountering quality produce from our markets on your plate! Add to the fun of a Sunday walk by having a chat with our market stallholders. Out shopping at market, you may encounter a local restaurant chef choosing ingredients for the menus at his village restaurant.
To satisfy your taste buds and cookery wishes, you'll find plenty of producers at the Eure's markets. Choose from a wide variety of fine foods on sale, such as Normandy cheeses, locally reared duck and poultry, or veal and pâté en croûte, not forgetting the traditional roast chicken for an easy family meal…
---
Pass on to your children the culinary culture of fine dining, with its insistence on procuring excellent produce according to the season, for example local onions, carrots, potatoes, tomatoes, courgettes and mushrooms (the last including autumnal morels, ceps and horns of plenty, or black chanterelles)… the basis for so many flavoursome dishes!
A thousand and one flavours are to be savoured in Normandy's gastronomic restaurants. Going to market also provides a fine excuse for a well-deserved stop at a restaurant or café terrace after doing your shopping, your basket full to the brim.