Here, we propose a journey south, or, more precisely, to the south of the Eure, and to Verneuil-sur-Avre. This break offers the family plenty of discoveries and tasty treats in a town that is part of the prestigious association, Les 100 Plus Beaux Détours de France. Just one hour from Paris, Verneuil-sur-Avre is a place packed full of art and history. This fortified outpost in the south of the Eure boasts several gems of medieval architecture, many shops featuring local crafts and specialities, and wide-open spaces that allow you to make the most of the surrounding countryside. 

---
A little tour of the market to get your taste buds going… 
In order to get your senses and taste buds going at the start of your weekend break, a visit to the market located on Place de La Madeleine that brings together every Saturday some 100 stallholders and local producers (of goat's cheese, snails, beer, cider, fruit and veg, etc) is a must. This market is a delight for the eyes, nose and mouth!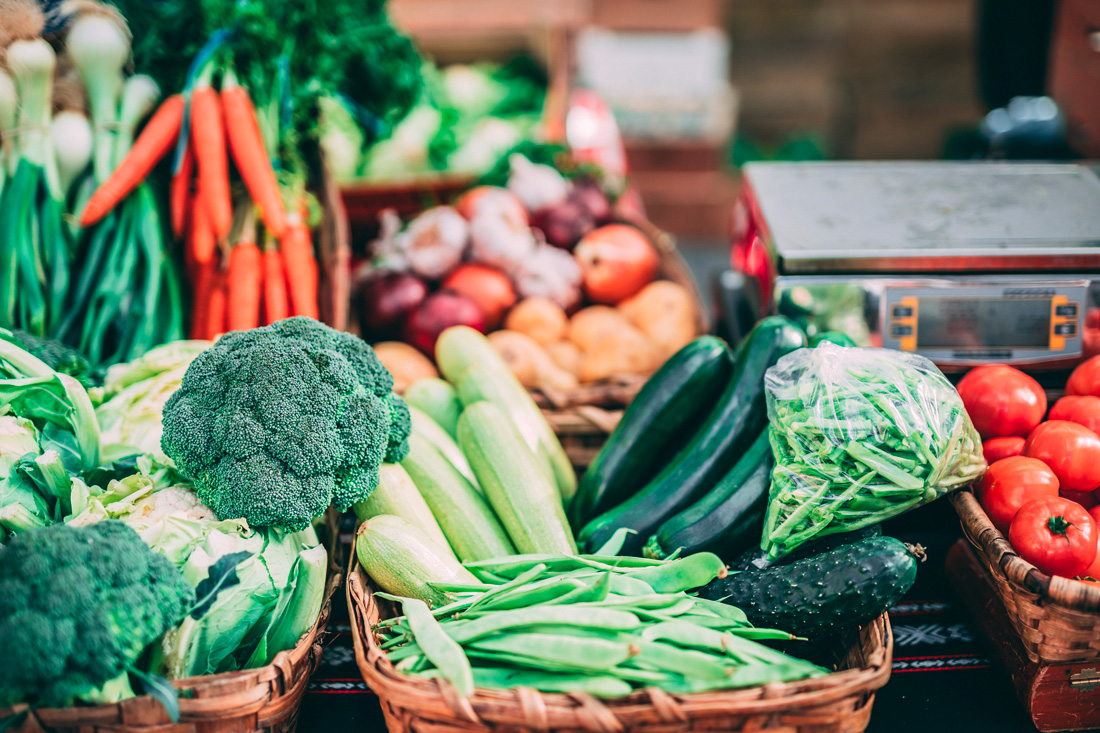 ---
In search of craft gems around Verneuil-sur-Avre
If you're starting to work up an appetite, you could continue on to a shop selling the bonbon Le Grison (a mix of chocolate and almonds), to be found at the boulangerie Aux Délices de la Tour. Don't forget to look at the natural soaps on sale at  Mamzelle Savon. To find a piece in which to display this quality soap, we recommend you look for a suitable dish in the Espace Art de Verre.
---
Time for lunch – the restaurant Le Beauclerc welcomes you
That tempting tour of the market will definitely have whetted your appetite. So, time to head for Le Beauclerc, a restaurant named after the founder of Verneuil, a son of William the Conqueror who became both Duke of Normandy and King of England, as Henry I Beauclerc. Our brasserie puts the emphasis on local food and efficient service, as well as home-made dishes prepared using fresh produce mainly sourced from regional producers. As to the Petit Normand menu, it's available for under 12s, who are provided with a little library of books and colouring pencils to help them pass the time.
---
The culture and history of the Eure, to satisfy the mind
Having satisfied your taste buds and olfactory senses, time to focus on sights and the mind, visiting La Tour Grise. This keep was built by order of French king Philippe Auguste in 1204, after he had taken the Duchy of Normandy from King John of England. Today, the place presents varied exhibitions on Verneuil's medieval history, including the Battle of Verneuil of 1424, when English forces triumphed over the French in the Hundred Years War.Work out the Secret des Pierres de Fer (dating back to 1449) on a treasure hunt for families. Reaching the keep's high walkway, enjoy the panorama over Verneuil. Don't forget to pick up some "1424", a craft beer made just 10km away by Brasserie Boujou, its name recalling that bloody battle of the Hundred Years War!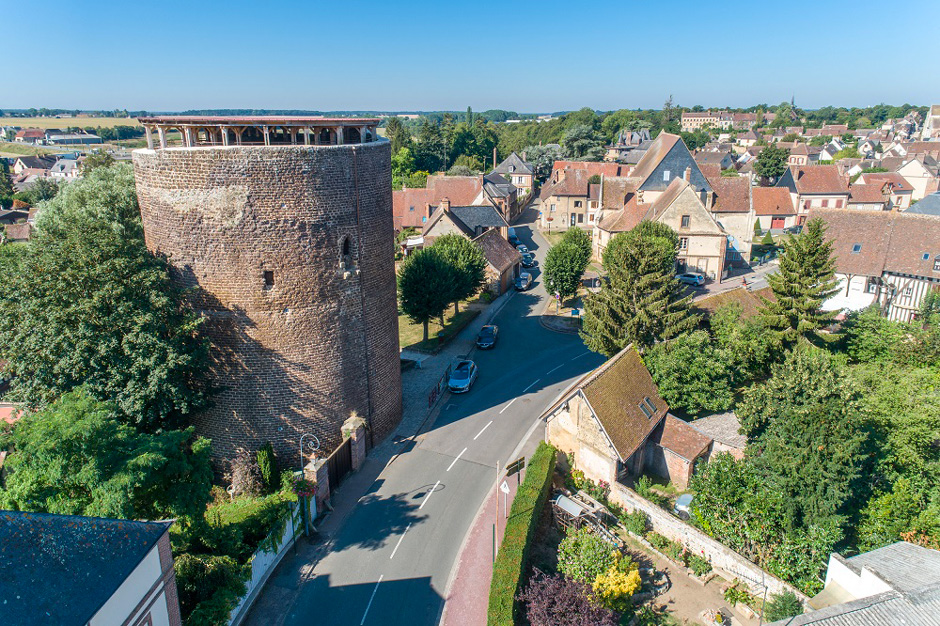 ---
Explore the south of the Eure by bike
It's mid-afternoon, and time now to get those legs really moving. Having left your luggage at the Château de la Puisaye, get on your rental bike and head off on an outing to the Bois Normand Farm located in Rueil-la-Gadelière (2.8km or 10 minutes away) to visit its goat herd and watch the milking at 6.30pm. Or you might go off to join the Les Bois Francs greenway taking you to what was once the frontier with the enemy, the French kingdom! Enjoy cycling along 6km of tarmacked track reserved for non-motorised modes of transport. It's a safe cycle route running between agricultural plains (including a view of the Ecole des Roches) and through forests to the gates of the Center Parcs Les Bois Francs.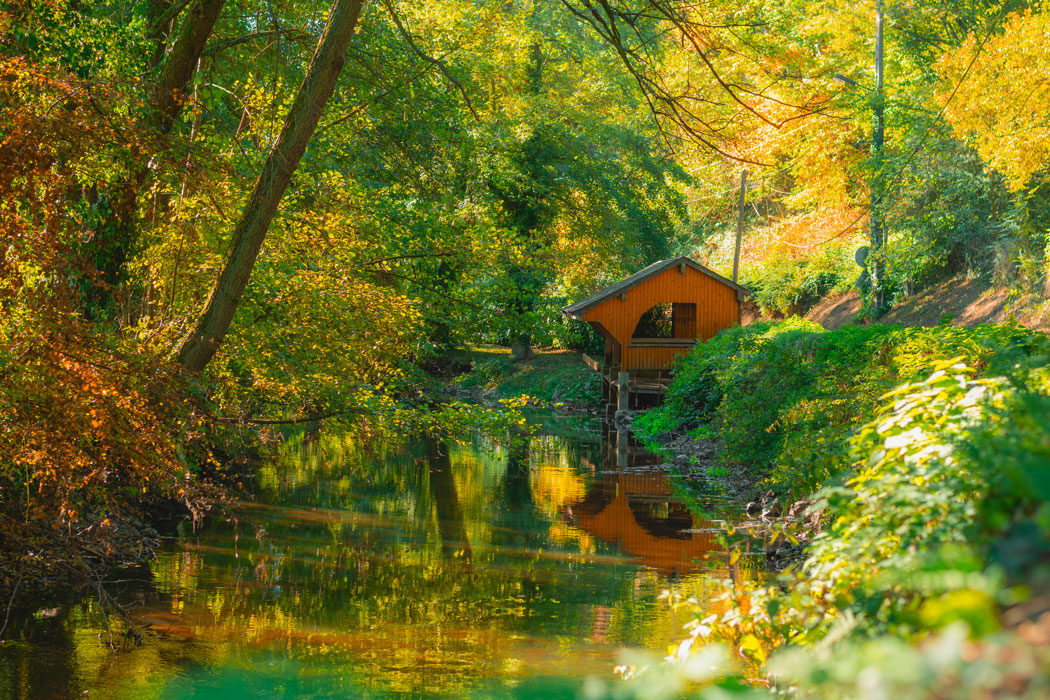 ---
At dinner time, relish the hospitality on offer in Verneuil
After completing your first day exploring the area, you've deserved dinner at Le Collectionneur Gourmand, listed at time of writing as No.2 among the best restaurants in  Verneuil by Tripadvisor reviewers. Then, for a good rest, return to the Château de la Puisaye, a B&B awarded 4 épis by Gîtes de France, its facilities including a pool, a family suite, a large garden, and a cot, if needed. The property is a 19th-century château set in 27 hectares of grounds.  
---
Enjoy a medieval Sunday!
Enjoy a gentle start to your second day, which will focus on the Middle Ages, including a trip in a horse-drawn carriage leaving from the tourist office, promising a medieval ride through the heart of the Duchy of Normandy. This tour, with commentary provided, lasts an hour, the carriage, drawn by two horses and benefiting from a panoramic roof. Immerse yourself in the battles that pitted the Anglo-Normans against the French. Learn about major and local history, from the town's founding to the fall of the Duchy of Normandy and discover centuries-old vestiges, such as those of the Tour Gelée, the ramparts and a hawk house.
---
Being a gourmand isn't all bad!
For lunch, eat at LaGourmande, perhaps on its decked terrace. Here, you can choose from delicious lasagne, giant salads or wood-fired pizza. The restaurant itself is in a typical timber-frame house with views onto the impressive tower of La Madeleine Church.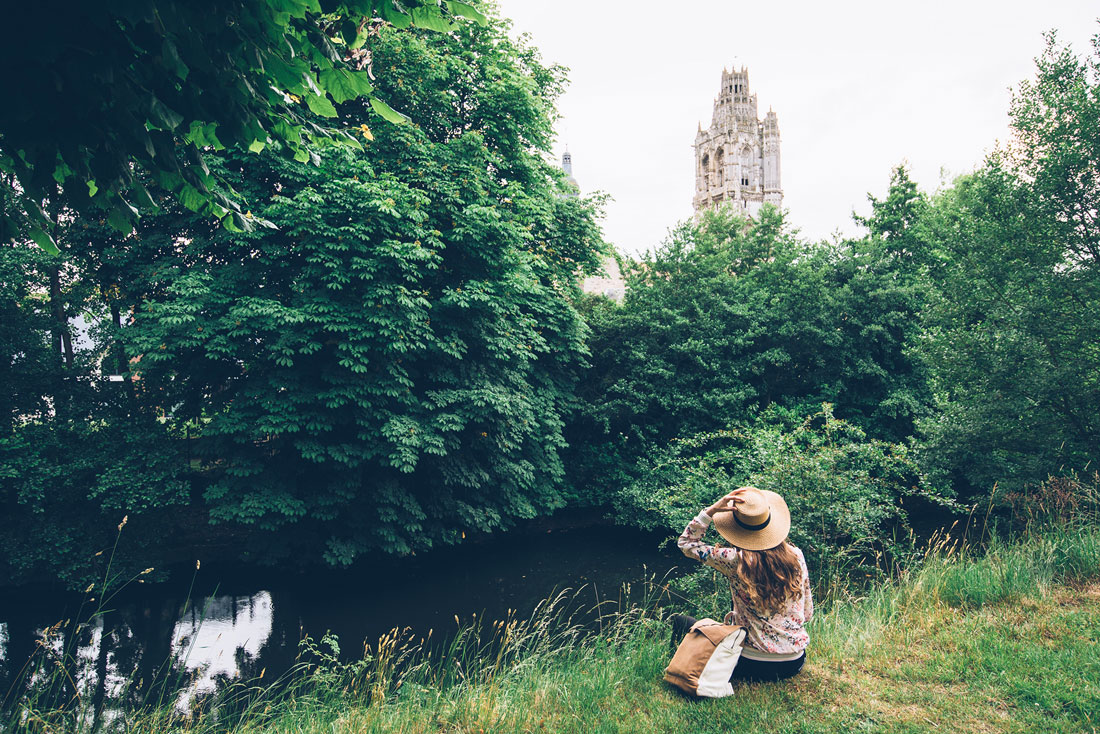 ---
Verneuil, an historic town and a fun town
To continue exploring Verneuil, the town with the largest number of buildings listed as historic monuments in the whole county fo Eure, the Tourist Office proposes a mystery to solve alongside a horse named Conqueror, or une Enquête avec Conquérant le cheval. Making use of the free booklet, head off for an hour to discover all about the town's heritage via riddles and games of observation specially geared to children between 7 and 12 years of age.
---
To finish on a sweet note, making saying good-bye that much easier!
Before heading home by car or by train, do pause for a foodie stop at the tea room Le Relais et Château Le Clos located in a glasshouse inspired by Gustave Eiffel, set in a well-flowered landscaped park boasting centuries-old trees. Savour a tea from the Dammann Frères range or a Café Grand Cru Max Havelaar accompagnied by a delicious home-made pâtisserie. Here too there's a booklet of games available to keep the kids entertained. It's a lovely place in which to relax as a family.