As Claude Monet was searching for a new home for his family, from a train window he spotted Giverny. It was love at first sight. The combination of the tranquillity of this village, its setting in lush countryside and its proximity to the Seine enchanted him. Following in the footsteps of our master of Impressionism, come and enjoy to the full all the charms of this little Normandy village on a weekend break, learning much more about the history of Giverny.
---
Day 1
An excursion into Impressionist lands
Opting for a break in Giverny, be it on holiday with the family, or last-minute, you have the choice of coming by car or by train. Choose whichever suits best; the delights that await you in these Impressionist parts remain the same. If coming by train, you alight at Vernon-Giverny Station.
Before continuing on to the village of Giverny itself by shuttle bus or by bike (you can rent bicycles at Givernon Rental Station), do take the time to wander around the pretty streets of the historic town of Vernon and along its Seine-side quays, as well as visiting its museum, boasting two works by Claude Monet. You might cycle on using ordinary pedal power, or making the most of an electric bike, following the path of the Seine à Vélo cycle route, enjoying the great outdoors as you head to where you're staying.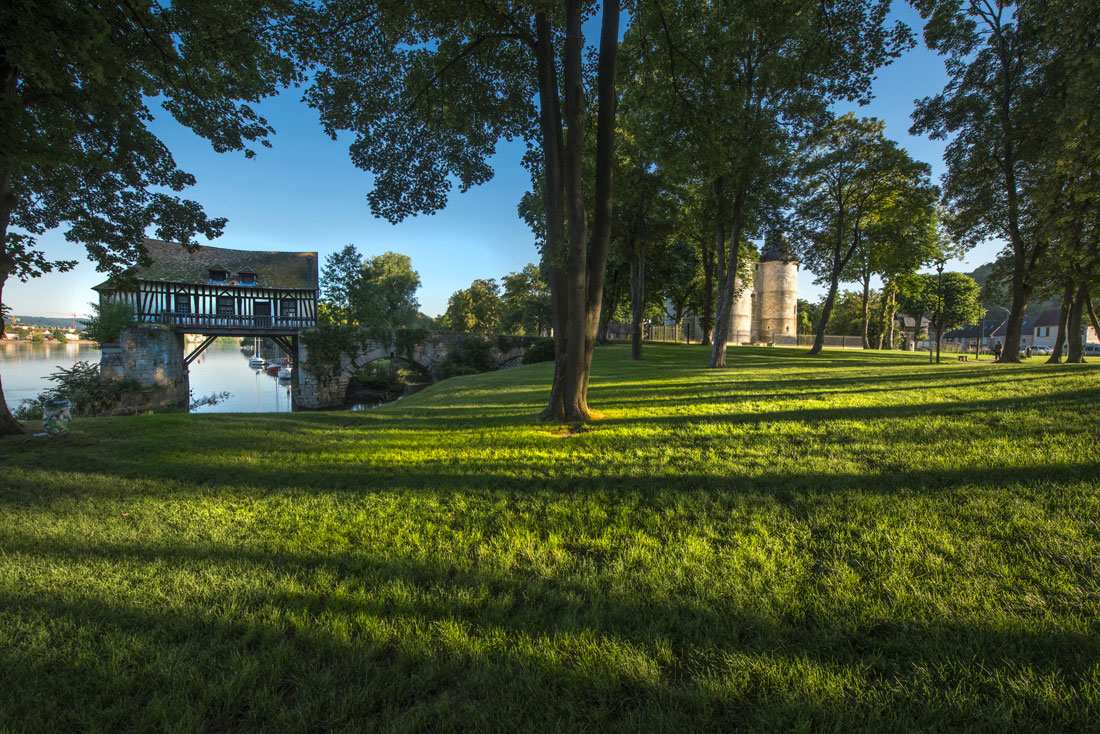 As to fine accommodation, you'll be spoilt for choice in Giverny, with the likes of the Jardin des Plumes, run by David Gallienne, winner of French TV cookery show Top Chef in 2020, Les Tilleuls, a Gîte de France awarded 3 épis, or the B&B La Musardière. Depending on your budget, your wishes (e.g. for full board, an all-inclusive package, a hotel, a gîte, or perhaps a B&B), we'll leave you to compose your weekend here in Giverny in Normandy in creative fashion.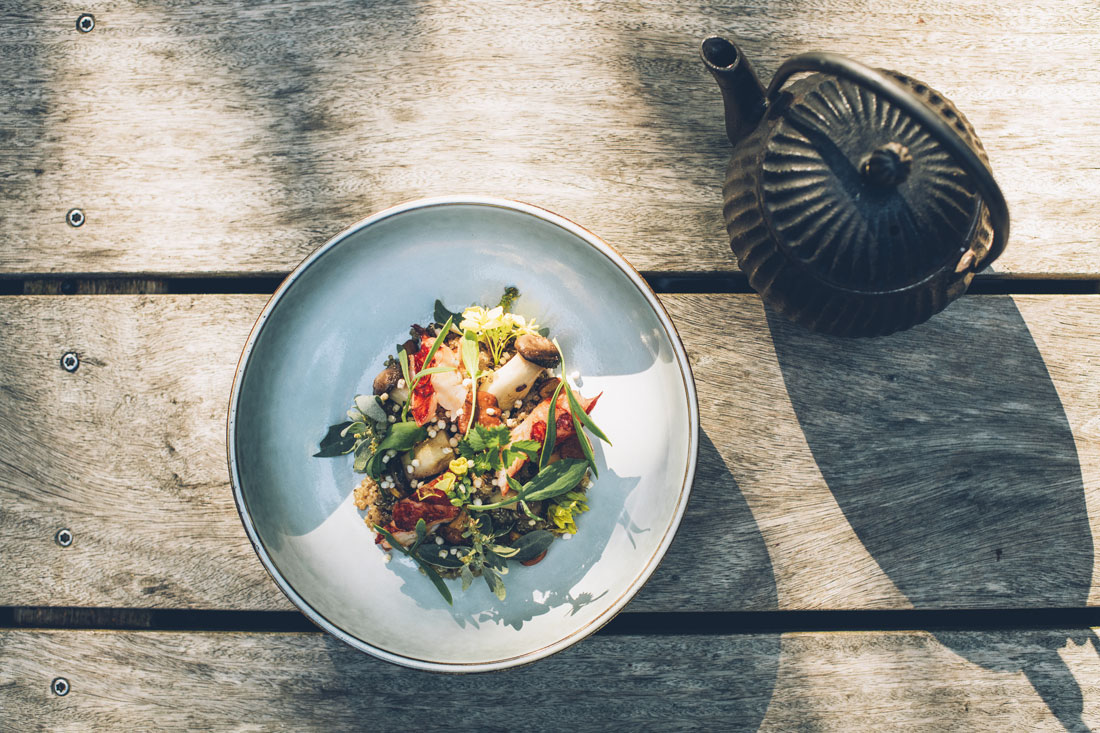 ---
En route to visit Claude Monet's house
Once you've left your luggage at your accommodation, time to think of lunch. Once again, you're presented with tempting choices. For a quick bite, why not try La Capucine, or, if you prefer a more traditional atmosphere, what about the Hôtel Baudy, a place where many an Impressionist painter came to stay for a few weeks of cheap board and lodging back in the day? Nowadays, the choice of eateries is wide and varied, but all of them put quality to the fore, often working with local producers.
The first place to visit in the village is Claude Monet's house and gardens. Exploring the great painter's bedroom, his blue kitchen, his yellow dining room and then his gardens, with their pond scattered with water lilies and spanned by a Japanese bridge that so inspired the Impressionist genius, your senses are in for the greatest of treats.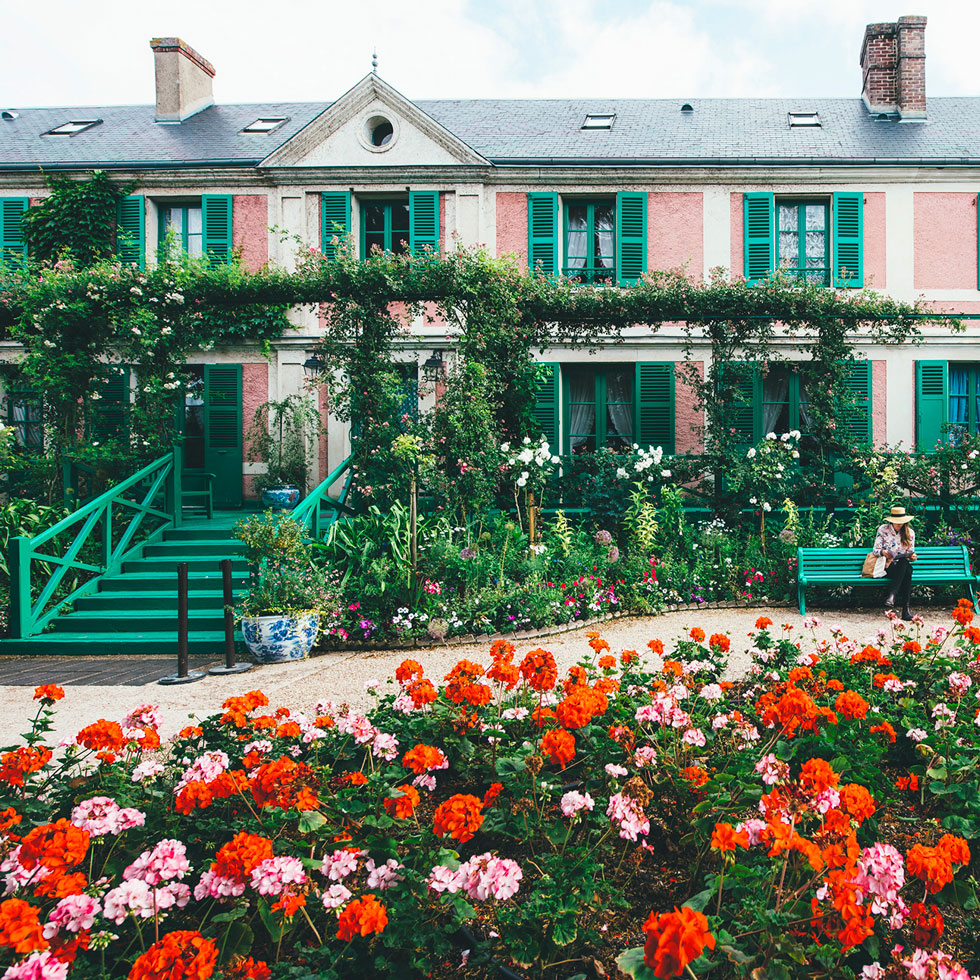 Tea time and heritage
It'll soon be time for tea. Les Gourmandises de Giverny or Au Coin des Pain'tre can offer friendly spots in which your taste buds can delight in sweet treats. Enjoy a digestive stroll along the Sentier de Découverte Culturelle (or Giverny Cultural Walk), wandering along the village's flower-lined lanes towards St Radegonde Church and Claude Monet's tomb. You'll be treated to so many painterly, elegant scenes from both past and present along the way. After that, the evening is yours, ending with a peaceful night in Giverny in your chosen accommodation, unless tempted by one of the jazz concerts put on in season at La Capucine.
---
---
Day 2
Walks and exhibitions
After a good night's sleep dreaming of many an Impressionist masterpiece and the joyous play of light and colour around Giverny, tuck in to a hearty breakfast. Then don your walking boots to tackle the slopes along the Sentier de l'Astragale or the Sentier du Lézard Vert. On these trails, you'll get a different perspective of Giverny, so dear to Claude Monet. Enjoy the peace along these tracks, far from the bustling crowds below.
You cannot leave Giverny without having visited the Musée des Impressionnismes and seeing its latest temporary exhibition. The museum retells the story of the famed art movement and its individual artists, those who preceded them and those who came after them, with coverage too of related contemporary art. Let's not forget that Impressionism was the contemporary art of the late 19th century!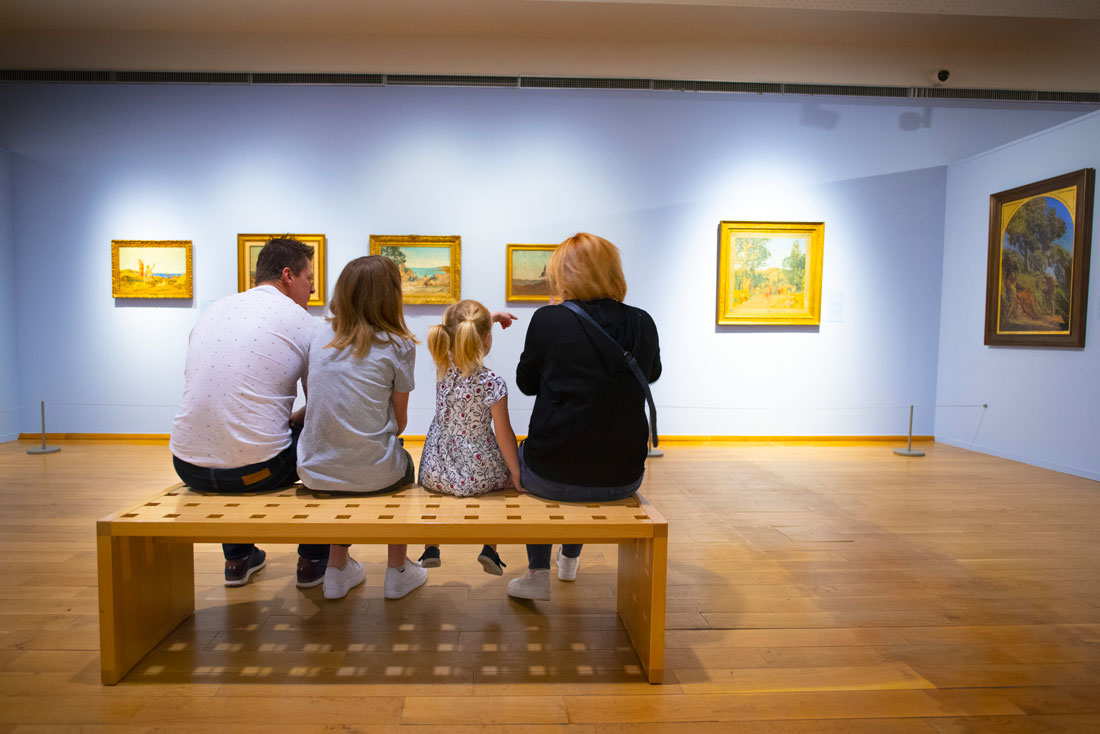 The Musée des Impressionnismes also boasts a fine garden that hasn't required a single drop or squirt of chemical product in 20 years. In the height of summer, hay bales are placed on the spot where Monet was inspired to capture such memorable rural scenes on canvas. The Musée des Impressionnismes also has its own restaurant with magnificent views over the garden, plus a gift shop.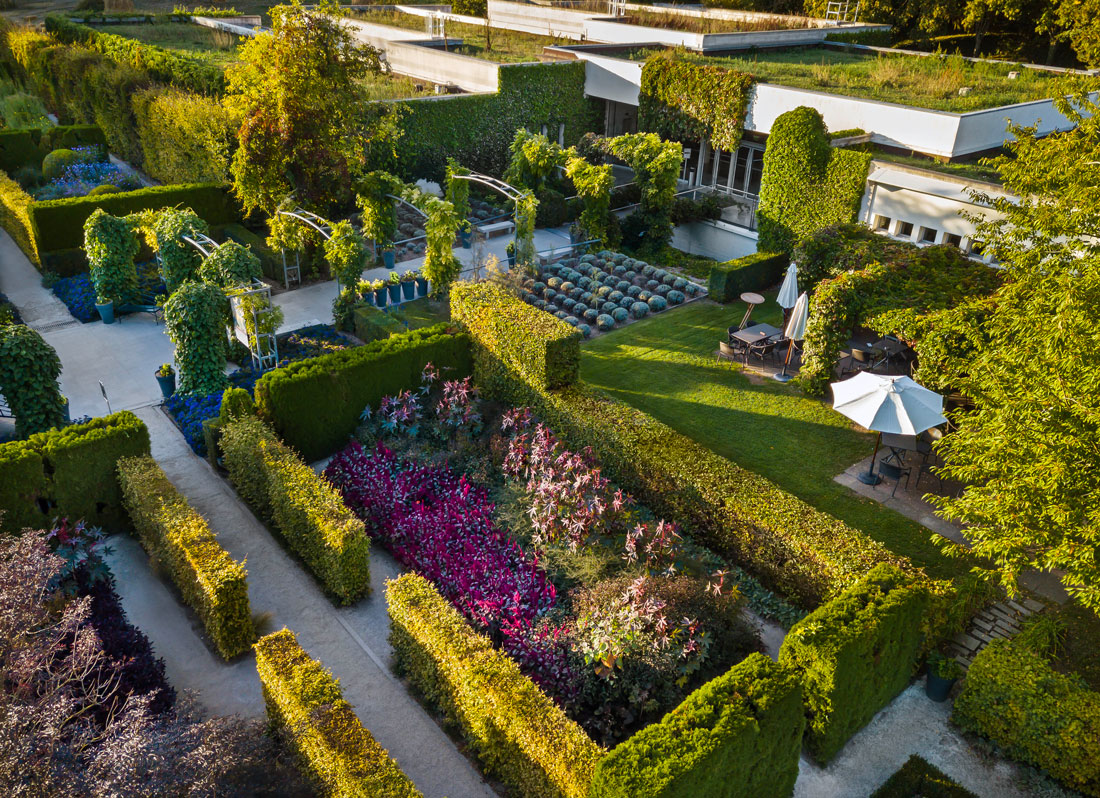 Of course, you shouldn't leave Giverny without taking a good look at its shops and art galleries – that would be like an artist setting out with a brush but no palette or tubes of colour! Your impression of Giverny would surely be wonderfully complete were you to leave with a fine book, some lovely seeds or even a collector's item under your arm, making Giverny part of your personal history!
---
At the end of your trip to Giverny
All good things must come to an end. Time to embark on your journey home. Just like Monet, you may well feel a pinch getting on your bike to return to Vernon.
Back at Vernon, if you have time to spare, go and visit its collegiate church and spend more time along its Seine-side quays, enjoying the company of the white swans.
Console yourself, as you leave, with the thought that you can always come back to Giverny, Vernon and the Seine Valley, and to the Eure, a land of Impressionism, of art, of history, of adventure.