The Eure is made for cycling tourists exploring Normandy. Cycling with the family, going for a day's riding, a weekend's cycling or a longer roaming tour… all manner of cycling outings are possible here, promising simple pleasures, taking you across wonderfully varied countryside. The Eure's invigorating countryside welcomes you with open arms. Our cycle routes will lead you via our little villages, local producers and centuries-old heritage. Change your pace of life coming cycling in the Eure!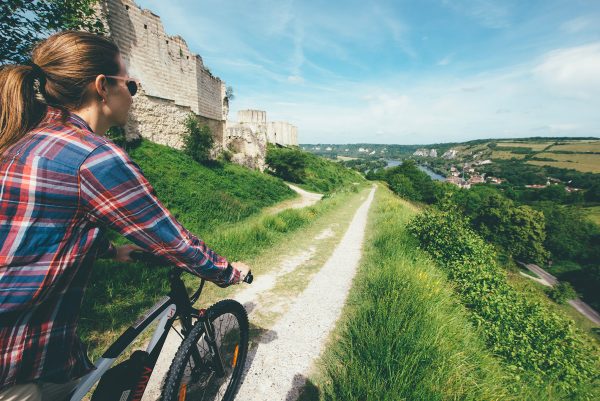 Good news, fine days are never far away for cyclists to head out along our cycle routes. Fun and sociable, outings by bike offer the chance to […]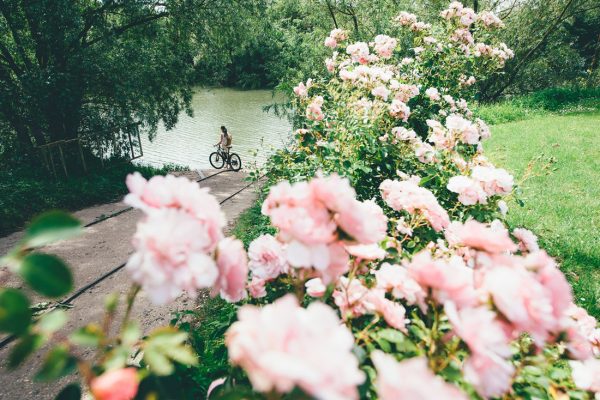 Cycling along the Seine at your own pace Do you prefer riding along peacefully beside the water or pedalling away like crazy? It really makes no […]
For weekends or breaks enjoying a cycling outing or adventure in Normandy, consult here all the practical information you need to get going. From bike […]
The Eure by bike
The Eure by bike (L'Eure à Vélo) enables you to find out about all the cycling circuits and major cycle routes across our part of Normandy. Here, you can find details on Eure County Council's development of cycle routes and all the information you need, including on signposting, to cycle around our destination in total safety.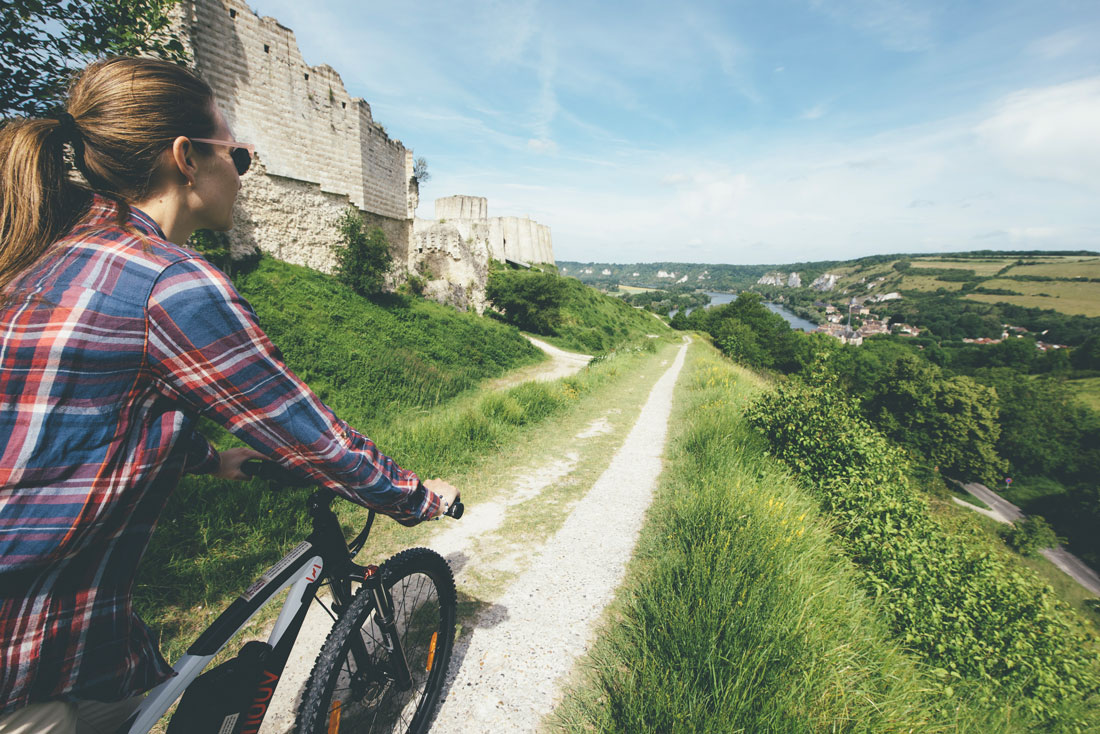 The Seine à Vélo
The Seine à Vélo is a new cycle route linking Paris to the sea via 420km of unbroken cycle paths. You can easily join the route via the train stations of Vernon-Giverny and Val de Reuil. This major cycle route passes beside many of the Eure's major sites and designated natural areas such as the Parc Naturel des Boucles de la Seine Normande. Your cycling journey along the Seine à Vélo through the Eure can be broken up with many activities and discoveries to enjoy the great outdoors and have fun.
Preparing your cycling trip in the Eure
Maybe you'd like to use a mountain bike (VTT in French) or an electric bike (VAE in French). Either way, you can find bike-hire companies and accommodation providers in the Eure geared to cycling tourists, accredited with the Accueil Vélo label, helping you prepare your cycling holidays in the Eure with ease. Also find out about bike-repair companies and other specialist partners who'll be happy to help you out.