The district of Pont-Audemer in Normandy stretches along the Risle Valley up to the Seine's meanders. This little corner of France incites contemplation and tranquillity. Make the most of the panoramas offering remarkable views over the area's historic and natural heritage, to be appreciated from several spots around the district, such as the ruined medieval castle of Montfort-sur-Risle, Saint-Samson lighthouse by the Seine or the parish of Routot. Pont-Audemer itself boasts an exceptional historic centre where many timber-frame houses, former tanning barns and fine merchants' dwellings stand close to or beside canals and stone bridges. The place today is enhanced by fine floral displays. Pont-Audemer is also the gateway town to the Marais Vernier, a precious natural conservation area. Book a break for the family here to take in all the area's different aspects, including getting out on the water during a weekend away in Pont-Audemer.
---
Day 1: Enjoying the dolce vita in Normandy's Little Venice
Start your weekend break here in the Eure in Normandy by exploring Pont-Audemer's old streets and lanes, seeking out the Musée Canel. Enter this museum to embark on a journey back into the late 19th century, learning about the Impressionist painters inspired by the town and surrounding area.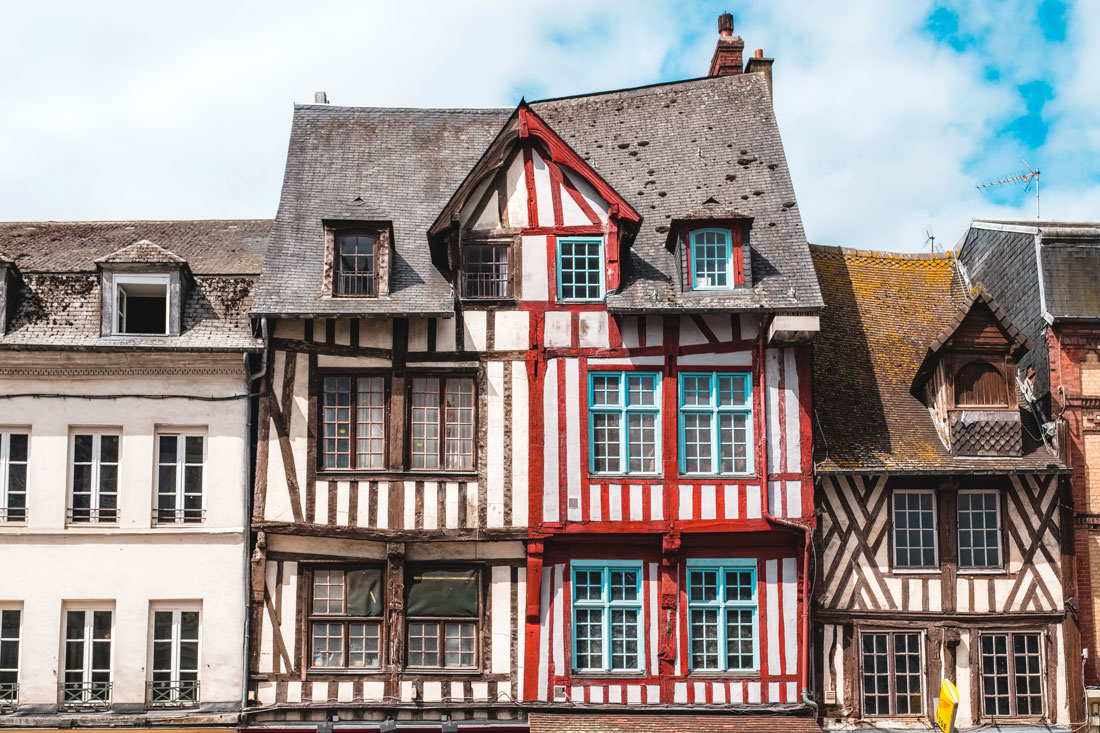 ---
A morning in the historic centre of Pont-Audemer
Albert Lebourg and René Sautin were two painters who came from Montfort-sur-Risle. Each cultivating his own artistic sensibility, each encountered major figures from the Impressionist movement during his career. As to Marie Duret, a pupil of Albert Lebourg, she spent most of her life in Condé-sur-Risle. The Pont-Audemer museum possesses some dozen canvases by Impressionist painters trained at the School of Rouen.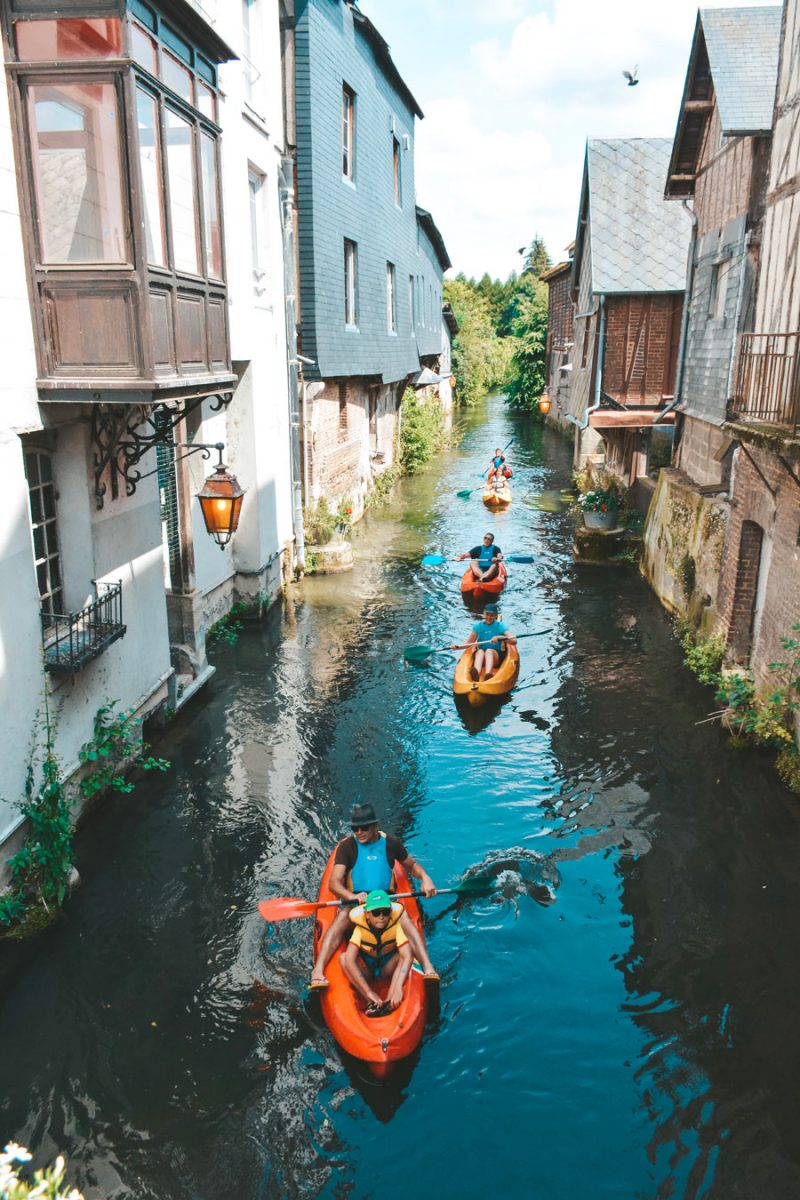 Time to get into a canoe to explore Pont-Audemer in memorable manner, as boatmen would have done on their échaudes in the Middle Ages, or as gondoliers might navigate the great city of Venice! Thanks to the company Castors Rislois (renting canoes from spring to autumn, by reservation), enjoy this sporty way of discovering the two branches of the Risle River that embrace the heart of Pont-Audemer and its medieval quarters. You'll also paddle along the Ruisseau des Pâtissiers, one of the four canals that link the two branches of the Risle here.
---
A perfect place to enjoy a good lunch break in Pont-Audemer
For lunch, head to the Bistrot du Havre which plays at commedia dell' Arte, proposing both traditional French gastronomy and dishes from Italy. Owner Christèle has handed over the reins in the kitchen to her friend Giuseppe Peppecotto Dell'Orso. Hence why you'll find such classics as cannelloni, lasagne and gnocchi on the menu, not forgetting the much-appreciated tiramisu, all to be enjoyed in a friendly atmosphere.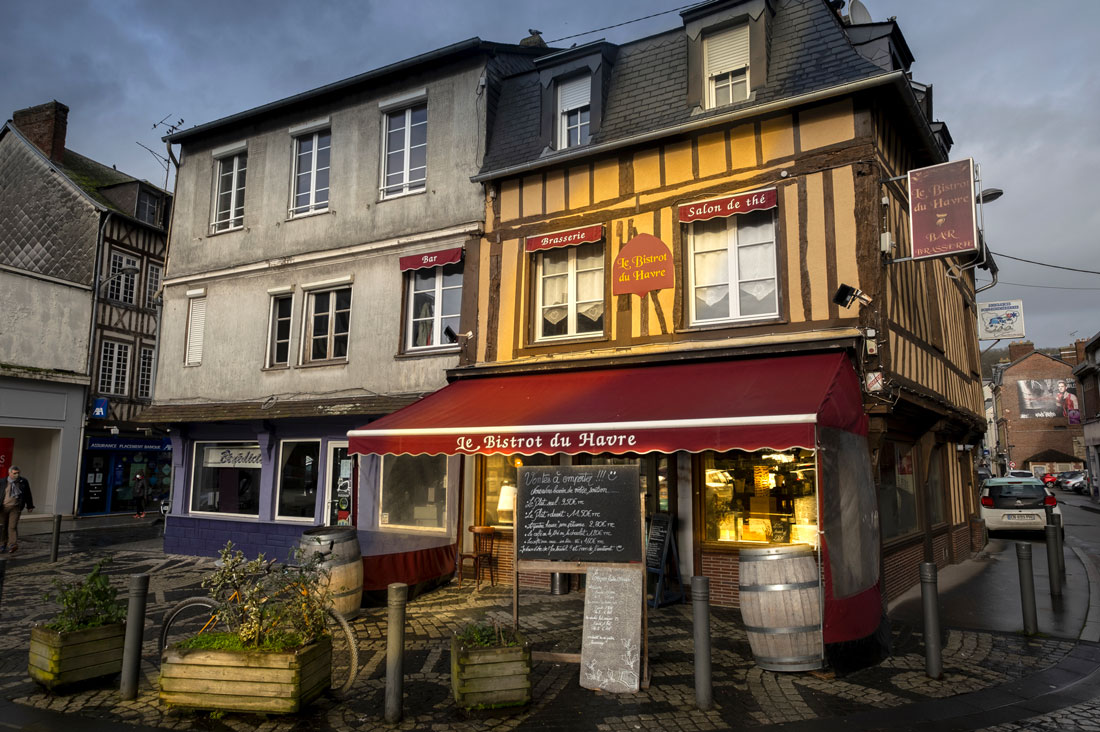 ---
Pont-Audemer Micro-folie, an activity to enjoy as a family
Having enjoyed your culinary halt, continue your artistic exploration by following the route to the town's former law courts to discover Micro-folie, providing an innovative cultural venue that is free and open to all. It consists of several spaces, the main one hosting a digital museum proposing 1,600 works that you can view, in digital format; the genuine works are kept in partner museums of regional, national or international standing.
Thanks to this technology, you don't necessarily have to go to the Louvre, the Musée d'Orsay or the Centre Pompidou, say,to admire The Mona Lisa or a particularly fine sculpture by Donatello, as you can view such masterpieces here!
---
Mirlitons, a culinary speciality from Pont-Audemer
Feeling peckish? Try a Mirliton! This Eure speciality consists of a very thin rolled pastry known as pâte à cigarette filled with a praliné mousse and sealed at either end with dark chocolate. The recipe dates back to 1340, concocted by Guillaume Tirel, alias Taillevent, chef to French kings Charles V and Charles VI, in honour of his native region. Nowadays, you can find this speciality on sale in many pâtisseries in Pont-Audemer, including the Chocolaterie Olivier Deschamps, which we'd encourage you to visit!
Having a look around Pont-Audemer's shopping streets, do go inside the many boutiques here. Take the opportunity to enter the AVN showroom in the former town hall that sells jeans made 100% in Normandy! Launched in 2014, the AVN (or Atelier de la Venise Normande) brand also sells its wares online, as well as in some of the finest boutiques in Paris, Europe and Japan. You might say that Pont-Audemer is becoming to Normandy what Milan is to Italy!
You'll have understood by now, Pont-Audemer offers a host of interesting things to do and to discover, often at a good price.
Your first day in the area isn't at an end yet! Make for the lighthouse at Saint Samson de la Roque to admire the sunset. On the way, drop off your luggage at Le Clos du Phare in Saint Samson de la Roque, where we recommend you stay the night. The place proposes both B&B accommodation and gîtes. It's ideally located in an elevated position to be able to admire the sunrise and the countryside leading to the Seine estuary. You'll recognise the colours here that featured in Claude Monet's iconic canvas painted in nearby Le Havre, Impression Soleil Levant, which gave its name to the Impressionist movement.
Book dinner at the Restaurant du Phare beside the Saint Samson de la Roque lighthouse, enjoying the semi-gastronomic cuisine, perfect for a romantic meal for two, or for a family outing.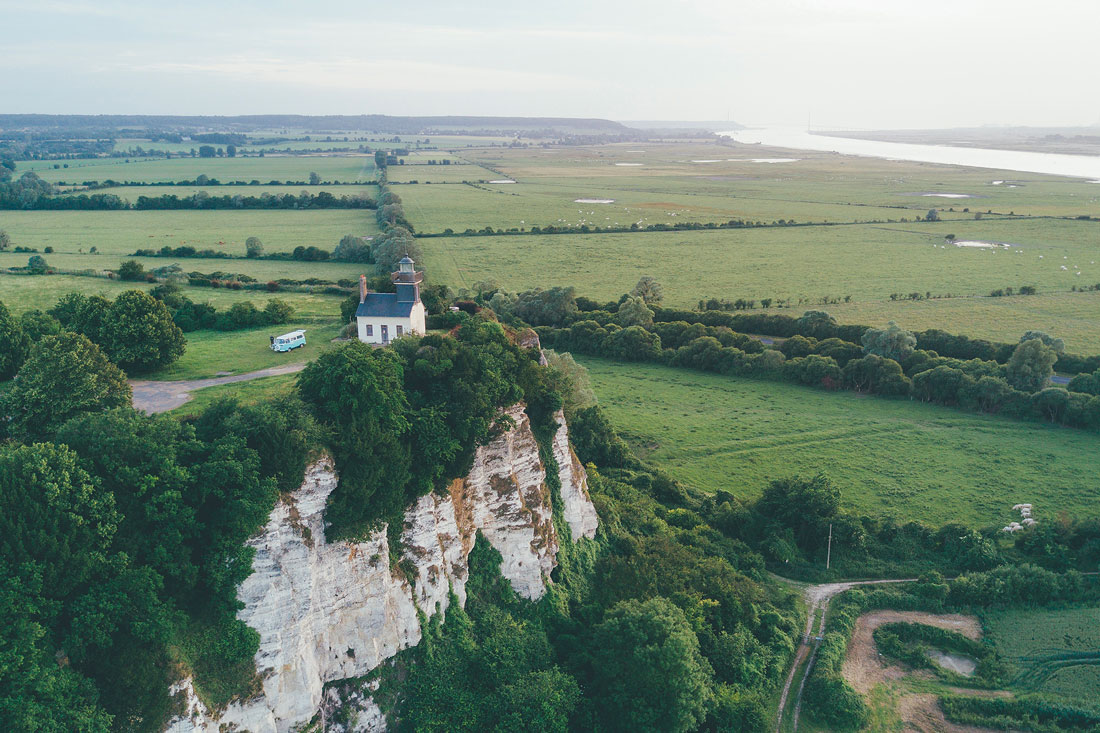 ---
---
Day 2: Immersing yourself in the Marais Vernier
Make the most of a day in the great outdoors. Pont-Audemer and the Risle Valley offer many possibilities for walks, observing Normandy's flora and fauna with the family as you go along. The Eure also counts many protected natural sites, but the Marais Vernier marshlands prove exceptional and are very much worth getting to know.
In the shape of a great natural amphitheatre, the Marais Vernier contains France's largest peatbog. The whole 4,500 hectares of wetlands are a Ramsar-recognised site, a sign of their importance. Along the marked Route des Chaumières, you can spot many traditional thatched farms scattered in the marshlands' villages, which lie within the greater Parc Naturel des Boucles de la Seine Normande. With its rich and unique ecosystem, the Marais Vernier is a paradise for birds, particularly during migration periods.
A wide range of plant varieties can also be seen here, such as rushes, sedges, hazelnut trees, chestnut trees, brambles, ivies and hedge clematis, which are put to good use by one of the last craftspeople to perpetuate the ancestral tradition of wild basket-weaving, using the technique of starting with a flat or spiral bottom and then creating lovely varied forms of baskets and hampers.
So, one of the techniques practised by Lucie Fourtier is spiral basket-weaving, the strands rolled together to form a thicker spiralling tress that looks rather lie a black pudding in shape. Then, following the tradition of wild basket-weaving, the pieces are bound together with splints of bramble bushes, hazelnut trees or wicker. Our expert organises courses to learn about this traditional art of weaving.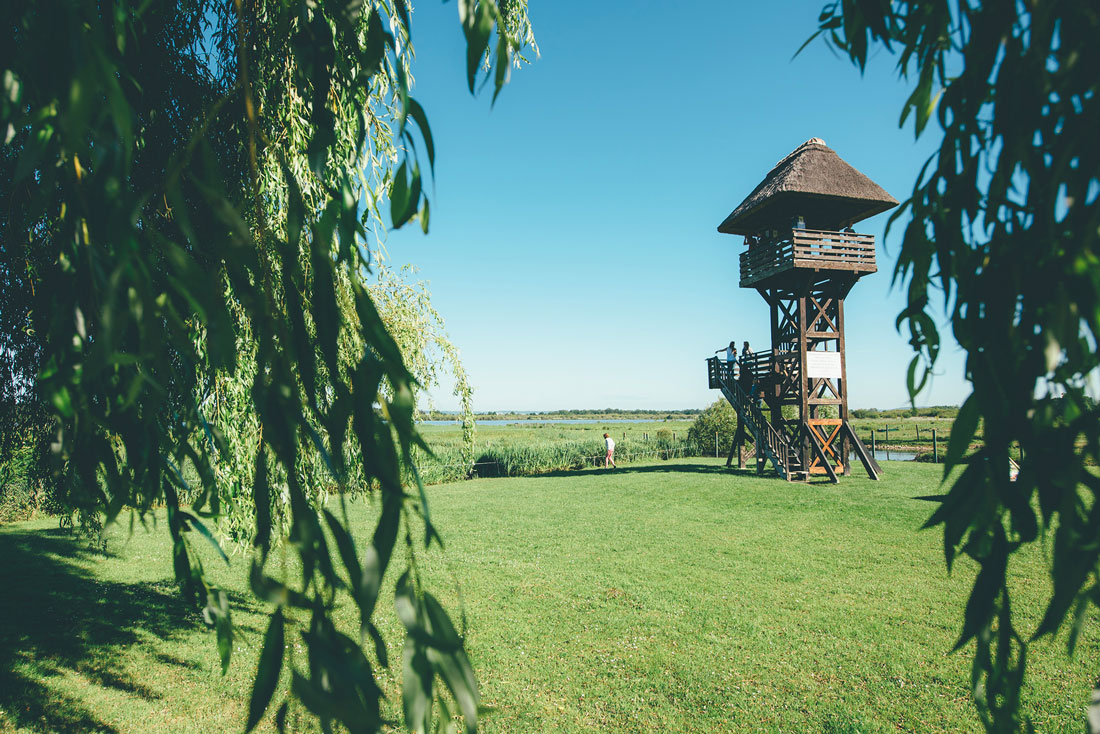 ---
A lunch in the Parc Naturel des Boucles de la Seine Normande
For your lunch, what better than an authentic address. We invite you to head on foot to the heart of the village of Marais-Vernier itself to try the unusual Auberge de l'Etampage, an inn with a very comfortable restaurant. It's well worth a visit before you don your boots to go and explore the heart of the Marais Vernier marshlands and the Courtil de Bouquelon Nature Reserve in particular.
To understand these unique marshlands, a visit to the Réserve Naturelle Régionale des Courtils de Bouquelon really is a must. As well as admiring the Camargue horses and Highland cattle grazing here, and the storks' nests perched on high, also learn about the exceptional peat subsoil that supports a specific biodiversity that makes the site's originality.
---
Holidays around Pont-Audemer to suit your requirements
Book your accommodation around Pont-Audemer for an all-inclusive package in Normandy that suits your budget. You'll find a wide range of types of accommodation close to the Marais Vernier and this portion of the Seine Valley. Think ahead and book now for your family vacation in a seasonal rental during the next school holidays!
If you're more interested in an off-season break, you might book full board in one of our country gîtes, or reserve table d'hôte dining along with a B&B room.
For last-minute weekends away or mini-breaks, come and enjoy unforgettable moments in the Eure's lush countryside and in these unspoilt country surrounds in particular.