Lyons-la-Forêt, for a beautiful break in Normandy
Spending a romantic, bohemian break in the splendid village of Lyons-la-Forêt is one of the greatest experiences to enjoy in the Eure. What with all its fine timber-frame houses, old beams seasoned by the centuries and appealing shopfronts, Lyons-la-Forêt, a member of the association of Les Plus Beaux Villages de France, has a very strong Normandy spirit.
The village has served as the backdrop for two film adaptations of famous Normandy writer Gustave Flaubert's masterpiece, Madame Bovary. The authenticity and cachet of the heritage in this delightful little corner of Normandy make it an inspiring yet tranquil spot. Artists such as the composer Maurice Ravel and writers such as Louis Aragon andAndré Breton spent time holidaying or living in Lyons-la-Forêt.
The village's 17th- and 18th-century timber-frame houses, the typically Norman streets set around the feudal earth mound, the covered market that hosts the weekly market and the many cultural events put on here all contribute to the irresistible charm of Lyons-la-Forêt.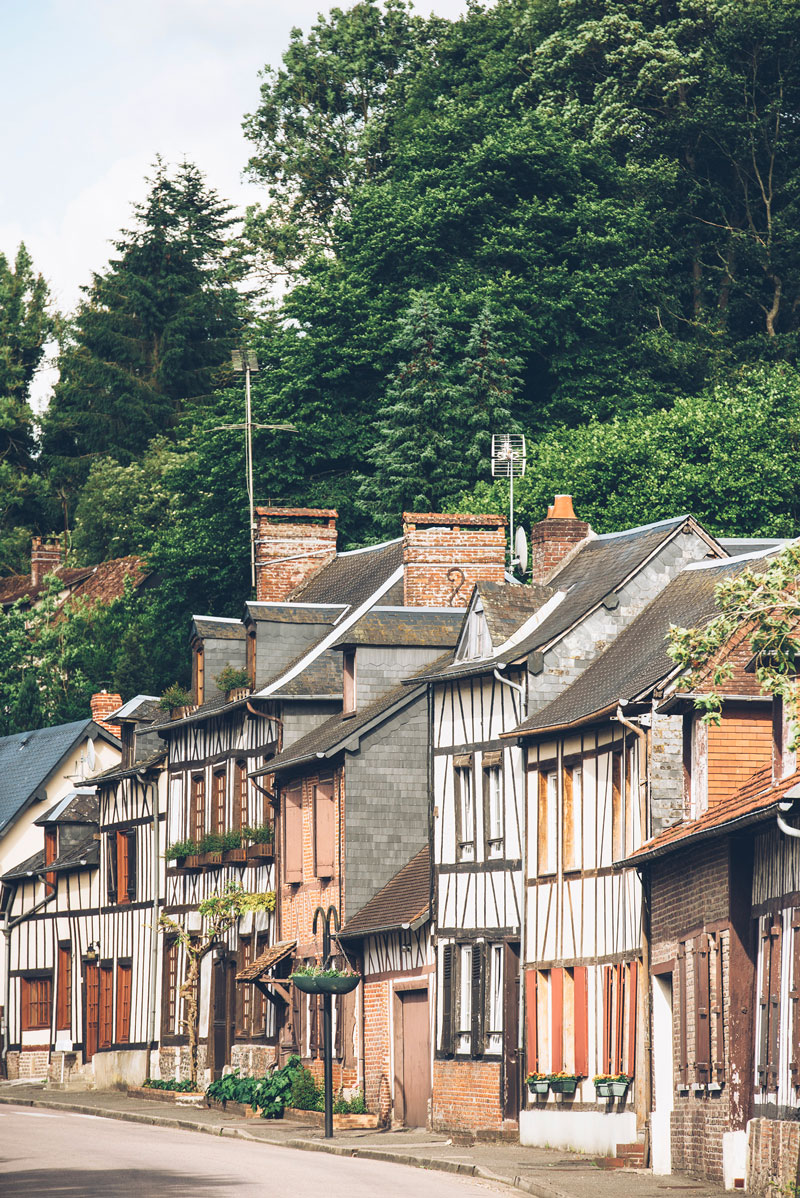 ---
Take the time to drink in the atmosphere
In Lyons-la-Forêt, it's a delight to sit down at a terrace for a drink, appreciating the serene atmosphere of the place. At the Sunday market, held under the covered market, you might stock up on seasonal fruit and veg. Or then test out some tasty treats such as the reputed layered baguette available at the village boulangerie. And, of course, explore the local shops to carry home a piece from Lyons-la-Forêt in your luggage!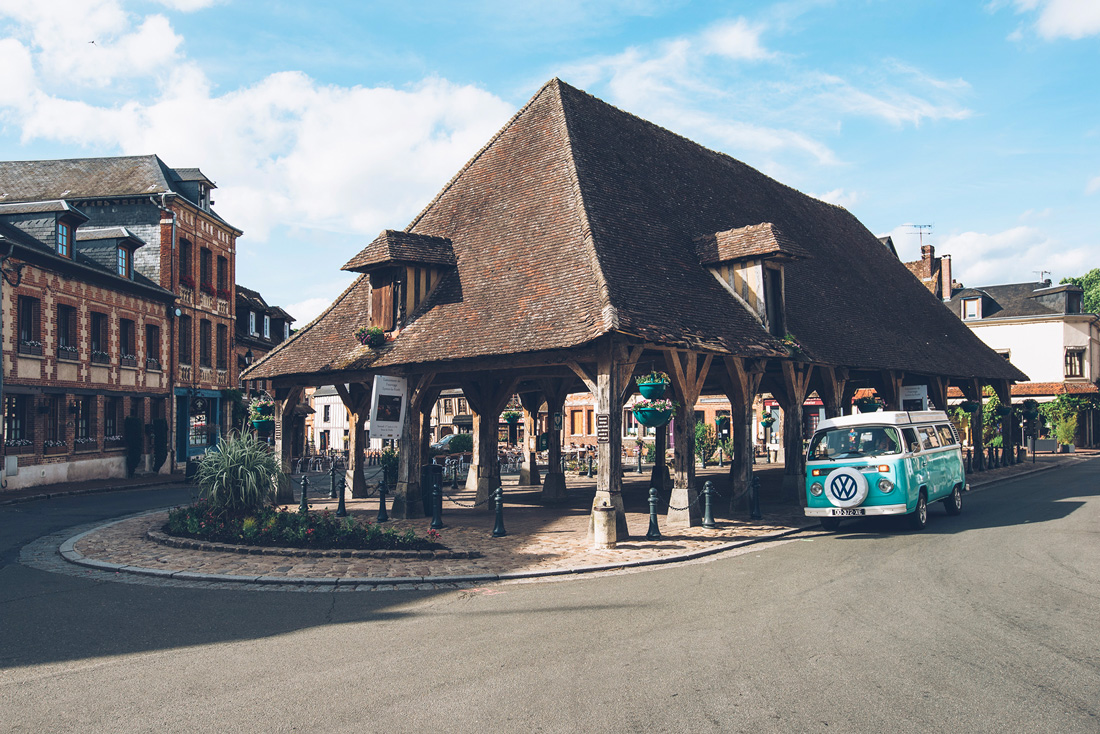 Lyons-la-Forêt is also surrounded by one of Europe's most beautiful beech forests. In autumn, it's easy to head out on a lovely walk here, taking in the forest's shimmering colours. Located just 1hr 30mins from Paris, this place provides all the ingredients for a romantic weekend break in the country. With art galleries and antiques shops, charming hotels and fine restaurants, Lyons-la-Forêt offers visitors plenty of options.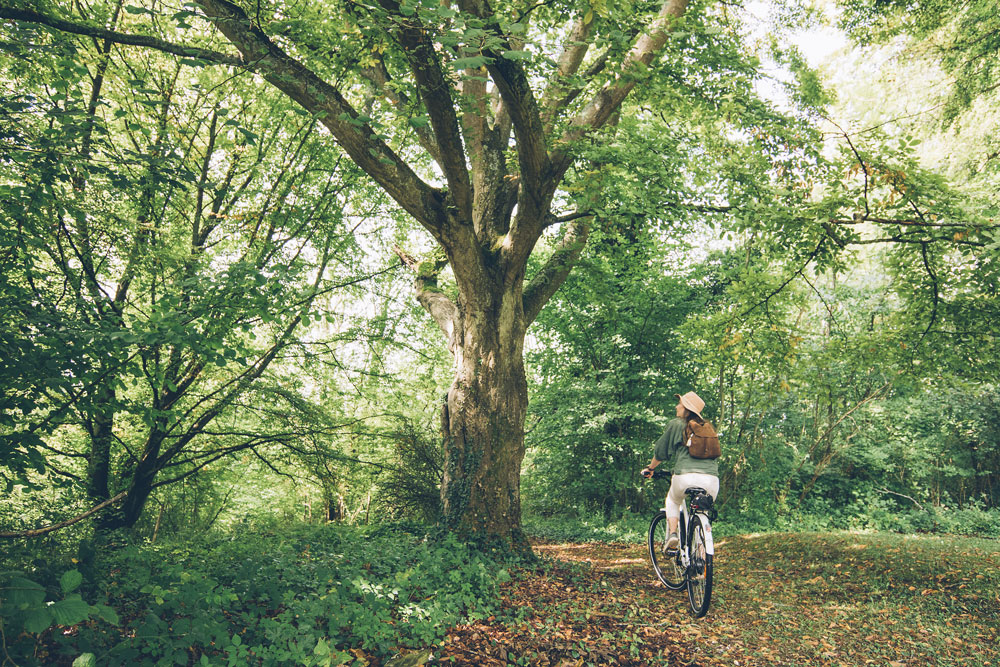 ---
Lyons-la-Forêt, listed as one of Les Plus Beaux Villages de France
---
A little gem in the Andelle Valley
A short distance from the forest of Lyons-la-Forêt, down the Andelle Valley, the Abbaye de Fontaine-Guérard is a tranquil, serene place to visit. Standing in unspoilt countryside, a feeling of peace reigns here. A babbling brook and lush vegetation add to the calming, bucolic atmosphere. Nestling beside the river, the ruins of the Cistercian abbey founded around 1190 offer an extremely beautiful example of Anglo-Norman Gothic architecture. The place now looks just so romantic and poetic, transporting your mind from the everyday.