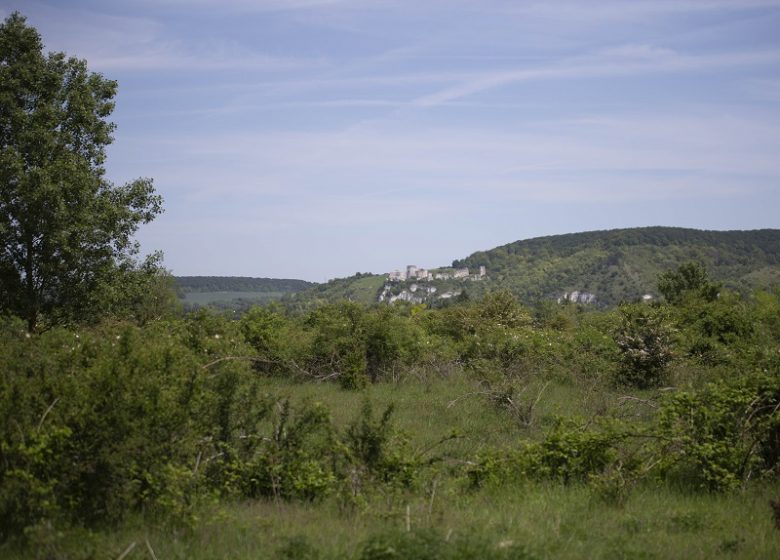 In the heart of a meander of the river Seine, go and explore the fluvial terraces and the remarkable wildlife it holds.
Created by the sediments deposited by the turbid water of the river millions of years ago, the fluvial terraces of the river Seine are flat areas with sandy and calcareous soil. Less known than their neighbouring hills, they are nevertheless also home to remarkable natural habitats ideal to attract numerous species. Want to know what lives there? Which plants to look at? Why and how to protect these habitats? Follow the "Sentier du Criquet" (Grasshopper Path) along 1.7 km (0.6 miles) and discover the fauna and flora of this Sensitive Natural Area! Look up and you will see the cliffs of the river Seine in the background that tower over these fluvial terraces.
The white limestone outcrops, topped by the medieval fortress of Château-Gaillard, can be seen from afar.
Booking methods: Without
Visit
Average duration of the individual visit: 60 min
Average duration of the group visit: 60 min