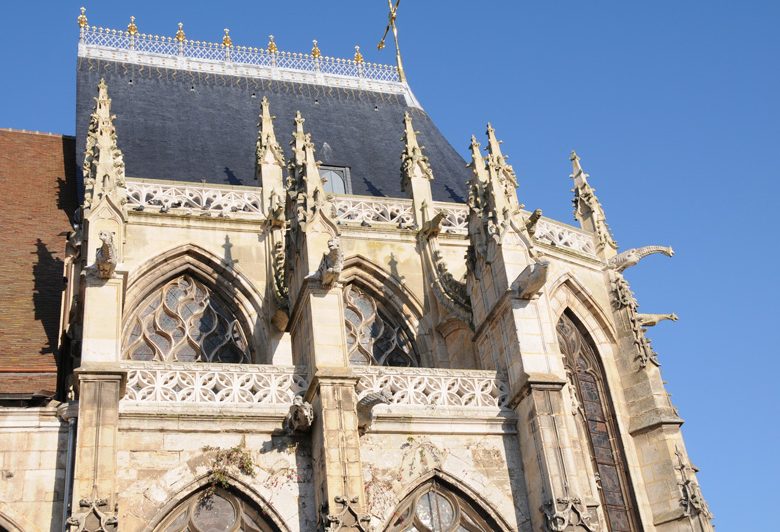 Visit St Foy's Church in Conches, a masterpiece of Gothic Flamboyant architecture in Normandy.
Saint Foy's Church, topped with a 52-metre high spire, was completely rebuilt at the end of the 15th century. With its sober Flamboyant Gothic architecture, the church gives an impression of harmony and grandeur with its apse overlooking the Rouloir river. Inside, have a look at the 22 16th century stained-glass windows that are 10 metres high and form one of the most remarkable examples of glass art of the Renaissance period in Normandy, as well as the various 16th and 17th century statues.
Visit
Average duration of the individual visit: 60 min
Average duration of the group visit: 60 min
Welcome group from 20 person(s) to 30 people.