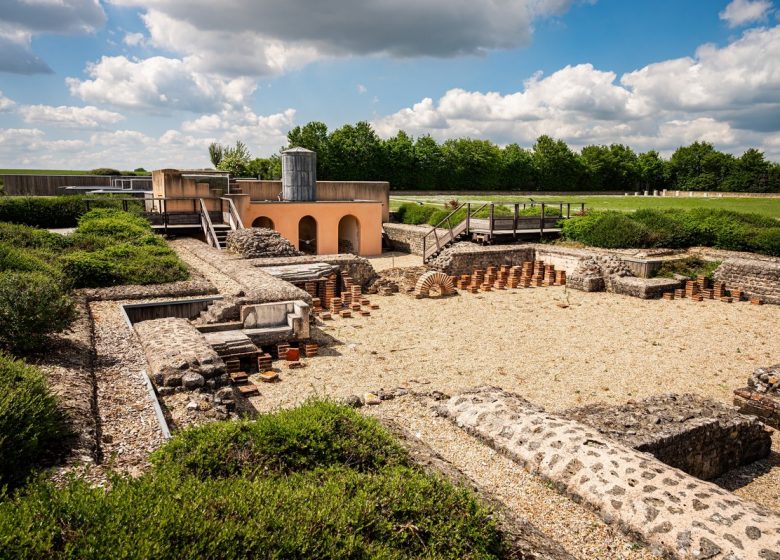 Close to Evreux, learn more about the history of an important Gallo-Roman city.
Two thousand years ago, Gisacum was an exceptional city due to its size and its impressive monuments. This archaeological site allows you to explore this city thanks to the interpretation centre that explains the history of its foundation and the discovery made by archaeologists. The ruins of the public baths have pride of place in the archaeological garden, an original and educational setting as well as a pleasant place for a walk. With an antique city covering 250 hectares (618 acres), the site of Gisacum is still being excavated by archaeologists.
The site organises activities and events for all audiences throughout the year (visits of excavation sites, workshops, exhibitions, etc.).
Ranking & labels
Bienvenue en Normandie
Qualité Tourisme
Visit
Average duration of the individual visit: 120 min
Average duration of the group visit: 75 min
Welcome group from 10 person(s) to 30 people.
Prices
Means of payment
Carte bleue
Debit cards
Postal or bank cheques
Cash
Money transfer
Services
Equipment
Fully equipped meeting room
Baby changing area
Picnic area
Toilets
Free parking
Services
Shop
Bicycle parking
Free WIFI
On-site activities
Specific theme activities
Adult workshop
Junior workshop
Temporary exhibitions
Conferences